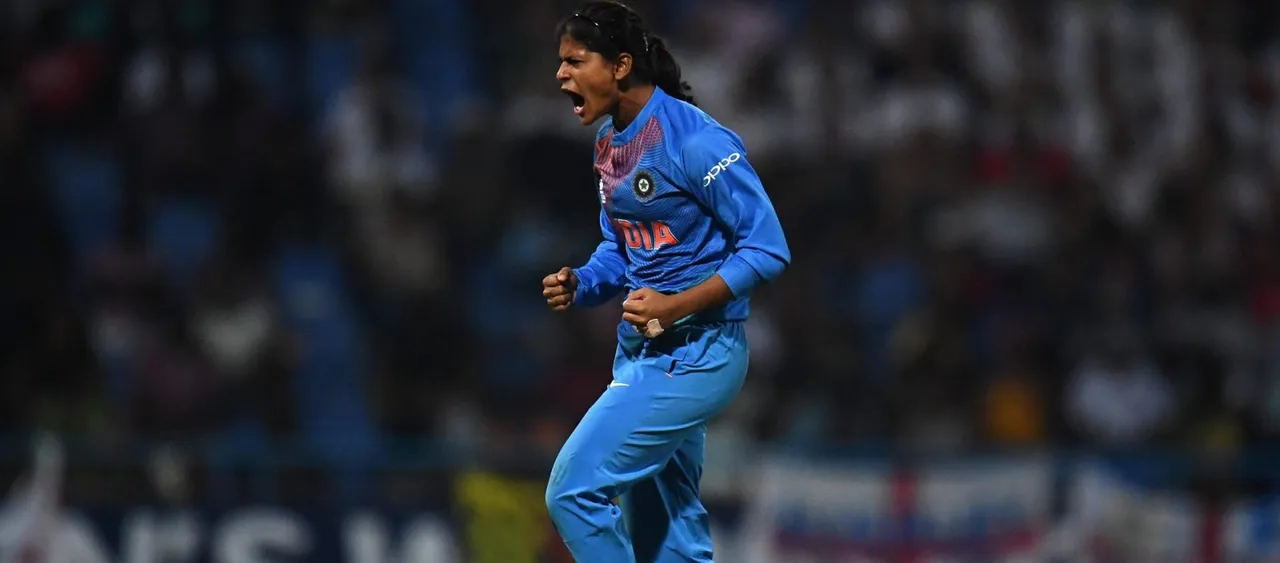 Odisha, Railways, Baroda, Rajasthan and Hyderabad's bowlers dominated Day 9 of the Women's Senior T20 trophy on Tuesday (October 22).
Madhusmita Behera and Indrani Chhatria from Odisha ran through Sikkim's line-up to restrict them for a mere 40 inside 16 overs. Both Behera and Chhatria shared six wickets between them before Sunita Murmu and wicketkeeper-batter Pragyan Mohanty took Odisha to a six-wicket win.
Railways secured yet another win as they beat Haryana by 17 runs. Swagatika Rath (39) and Shweta Jadhav (34) combined to take Railways to 137 for 8 before Rath and Asha Joy took three wickets each to restrict Haryana to 120 for 8. Shafali Verma and Sheetal Rana were the only two contributors as rest of Haryana line-up fell cheaply.
Pondicherry defeated Nagaland by 21 runs in Mumbai. The top-order of Pondicherry took the side to a total of 57 for the loss of four in eight overs before the bowlers kept Nagaland batters under control and ended their innings on 36 for the loss of two. Meanwhile, India international Radha Yadav picked up three wickets for Baroda to hand a 33-run defeat to Karnataka after handy performances by Hrutvisha Patel (27*) and Jenita Fernandes (24).
All-round performance by Sangeeta Kumawat gave Rajasthan a 43-run victory over Jammu and Kashmir in Nagpur. Kumawat scored run-a-ball 35 and then went onto share six wickets with Sonal Kalal, who conceded just two runs, to demolish Jammu and Kashmir.
Another all-round performance came from Hyderabad as the team defeated Mumbai in latter's backyard by four wickets. Teenager, G Trisha, and veteran Sravanthi Naidu picked up three and two wickets, respectively, to rattle Mumbai's line-up before Naidu played an unbeaten knock of 52 to take the side home.
Brief scores:
Group B (Nagpur)
Sikkim 40 in 15.4 overs (Shubhi Pandey 12; Madhusmita Behera 3-3, Indrani Chhatria 3-15) lost to Odisha 41/4 in 11.4 overs (Sunita Murmu 13; Ananya Upendran 2-8, Pranita Chettri 2-13) by six wickets.
Railways 137/8 in 20 overs (Swagatika Rath 39, Shweta Jadhav 34, Sheetal Rana 2-18) beat Haryana 120/8 in 20 overs (Shafali Verma 38, S Rana 32; Asha Joy 3-15) by 17 runs.
Rajasthan 97/5 in 20 overs (Ayushi Garg 37, Sangeeta Kumawat 35; Rubia Sheikh 3-18) beat J&K 54 in 20 overs (Nadia Mohd 18; Sonal Kalal 3-2, Sangeeta Kumawat 3-8) by 43 runs.
Group C (Mumbai)
Pondicherry 57/4 in 8 overs (Bhakti Tamore 19, Latika Kumari 16; Faisal Khan 2-8) beat Nagaland 36/2 in 8 overs (Madhumonti Bhattacharya 14*, Faisal Khan 14*; Karuna Jain 2-6) by 21 runs.
Baroda 97/6 in 18 overs (Hrutvisha Patel 27*, Jenita Fernandes 24; Chandu Venkateshappa 2-14) beat Karnataka 64/9 in 18 overs (Rakshitha Krishnappa 20; Radha Yadav 3-11, Shalini Sharma 2-14) by 33 runs.
Mumbai 94/10 in 19.5 overs (Vrushali Bhagat 37, G Trisha 3-14, Sravanthi Naidu 2-24) lost to Hyderabad 96/6 in 19.3 overs (Sravanthi Naidu 52*; Shweta Haranhalli 1-9) by four wickets.