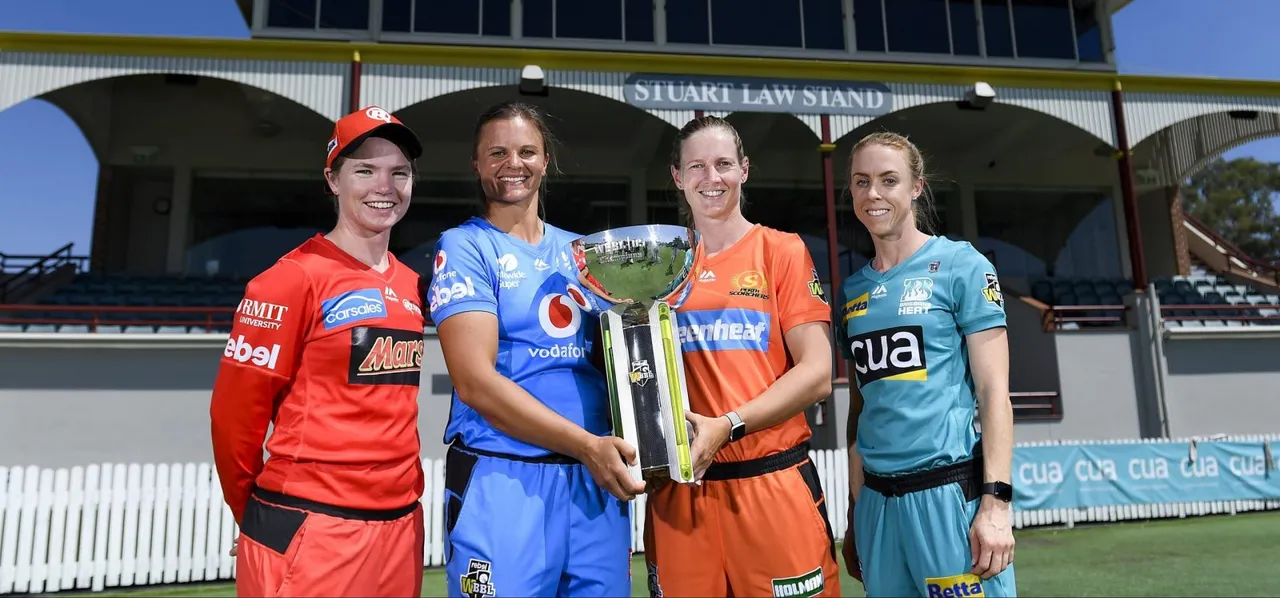 Women's Big Bash League (WBBL) 2018. Second semi-final. Melbourne Renegades needed three off the last ball. A well-set Sophie Molineux sliced one over point and ran two as Erin Burns covered decent ground to her right from sweeper. She dived and prevented the ball from crossing the boundary. Sarah Aley did the mopping up and returned a flat throw to the 'keeper Alyssa Healy, who hit the bull's eye at the non-striker's end to catch a diving Molineux short of the crease. Her third run was incomplete. Sydney Sixers won the ensuing Super Over to make the finals.
Jess Duffin, the skipper of the Renegades in WBBL05, was naturally asked about an encore, minus the Sixers, of course, on Friday (December 6) on the eve of the semi-finals. "It's kind of been thrown in our face the whole season actually. But at the end of the day, the Sixers aren't here and we're playing the Heat," she said. "We probably will come down to the last ball of the last over again tomorrow and we have to make sure that we're ready."
Duffin's confidence is not misplaced. In this edition, the Renegades had nine matches out of 14 matches going into the last over. Out of those, they won four – two of which were last-ball finishes, both chasing. "I think all teams are (comfortable about chasing) if you look at pretty much the last couple of weeks in the WBBL. A lot of teams are bowling first knowing they have that confidence to chase."
Meg Lanning, captaining the Perth Scorchers, also seemed to agree. "Batting first, 160 used to be pretty hard to chase down. But that's been chased down all throughout the year as the batters are very comfortable. The wickets are very good so they don't change much throughout the game."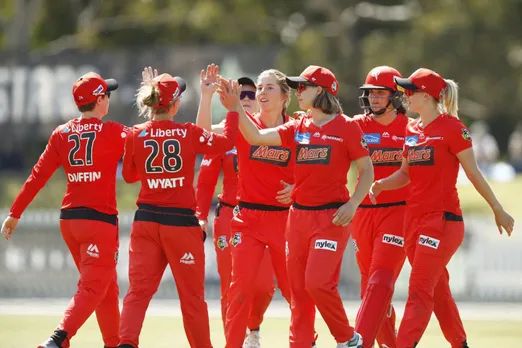 Duffin's Renegades take on Brisbane Heat in the first semi-final of WBBL05 on Saturday (December 7). Heat are led by a non-emotive Kirby Short, who had a "working week".
"I have the benefit of working during the week and today's the first time I have engaged with actually what's happening tomorrow. I have been thinking about T20 strategic planning from my school and a few other bits and pieces," she said with a laugh. "It is actually nice to have my brain completely away from what cricket will be on the weekend. My brain needs to have something to distract and fortunately I have had that."
Heat are the defending champions and Short knows a thing or two about defending a title, having spoken to people from different sports. "I think we won last year when people didn't think we could or would, and now are in a position where (we're) finishing top of the table. Superficially, that provides us with something significant."
Short is aware of the pitfalls of a knockout game. According to her, after reaching the semi-final, it doesn't matter what has transpired before. "I think it's a slippery slope. Obviously it's wonderful to be able to host a final but T20 can misbehave on you. If you sort of think about just two games away, it's not particularly helpful."
Although Heat and Renegades vie to get a step closer to getting a hand on the coveted trophy, Short and Duffin were effusive in their mutual praises. While Duffin was aware of the depth of Heat's batting, she revealed that her team would be watchful of Beth Mooney and Jess Jonassen, both of whom have been in tremendous form this season.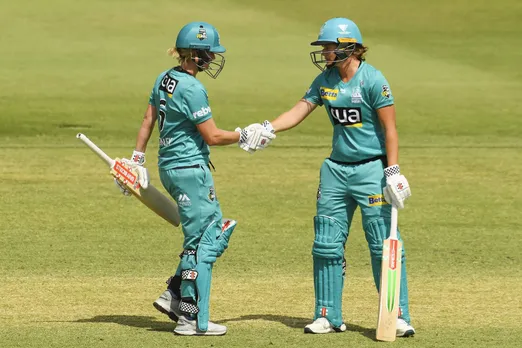 While Mooney has amassed 672 runs at an average of 74.66 and a strike rate of 126.55, Jonassen's allround skills have helped Heat as she has scored 348 runs at a strike rate of over 130 and picked up 19 wickets with three four-wicket hauls."
Since Duffin plays her domestic cricket for Queensland, the Heat players know a thing or two about her ways, which Short conceded. "We've got a pretty good sense of how her brain works. When she's relaxed, she is seriously dangerous. We have seen elite Jess Duffin for the entire WBBL because she has clarity of her own game," said Short about her counterpart. "I really enjoy playing against her. She is a competitor, she is quality but she doesn't take herself too seriously."
On her part, Duffin admitted to have become calmer, opting to let her skills take centre-stage as opposed to sledging her opposition. "A couple of years ago if you'd have asked me I would have said I would have let them know, but these days it's more about me going out there and doing what's best and that's bat, for me personally," she said. "I'm not a fast bowler, so if you ask Lea Tahuhu maybe she will remind them (that she's on top) but I certainly won't be."
The heat at Brisbane (excuse the pun!) was the topic that the second semi-finalists, Adelaide Strikers and Perth Scorchers, had to tackle.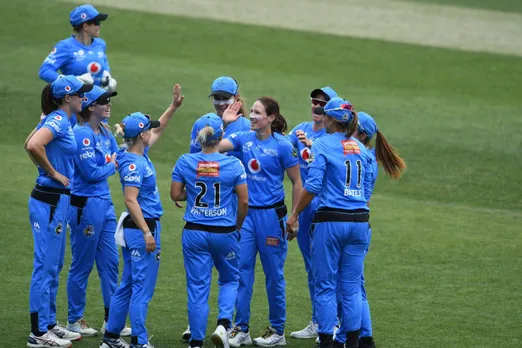 Suzie Bates, Strikers' skipper, clearly preferred playing in Adelaide. "That's a little bit cooler. (But) we'll try training at a similar time to the game tomorrow," she said. "(In the) last couple of seasons we've played in the middle of summer and played in some 40 degree heat. The girls have all played in these conditions. It's just making sure we're hydrated and get used to the heat."
Meg Lanning, captain of the Scorchers, seemed better prepared though. "It's been 40 degrees for the last three days in Perth. We've been acclimatising over there. So, I don't think it should worry us too much."
Not just the Scorchers adapting to the conditions better, but Lanning's form should also worry the Strikers. "It doesn't matter if Lanning's come off a hundred or not, she is a key wicket every time you play against her," reckoned Bates. "If we can get her early or control her, we'll know we'll be in a good position. She's a key wicket."
First up, though, Lanning will have to get past Megan Schutt, who is raring to go at her Australian captain. "I'm looking forward to facing her (Schutt). She's one of the best bowlers in the world. She challenges every batter she bowls to. It's a semi-final and everything's on the line. I'm pumped to come up against her," said Lanning.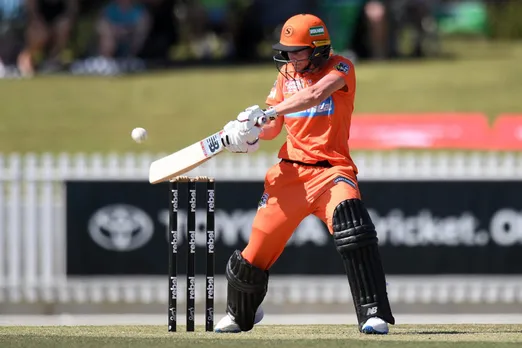 She gave a bit more insight into her preparation: "You think about who you're gonna face up front. Obviously opening the batting, I have got a good idea who I'm gonna face. You think about how you are gonna play them. But at the end of the day it's what happens on the day."
All four captains seemed chuffed about the success of the first standalone WBBL.
"If you look at some of the crowds - (I) haven't really looked at the stats or something like that - but just personally going out and watching the games, watching on TV as well, the crowds have been coming and the people have been watching on TV as well," said Duffin.
"I think this is the best quality cricket we've seen. It's nice to have a lit bit of clear (slot) at the start of the season to be able to showcase the WBBL," added Lanning.
Short couldn't agree more. "A resounding success I would say. No one really knew what to expect. The festival weekends have worked really well."
Bates, though, is happy for a different reason. "There are five of us (New Zealand players) here. It's pretty exciting that we have five players experiencing the finals pressure and playing against the best players in the world," said the Kiwi. "Hope at least one Kiwi can lift the trophy at some point this weekend."
Four teams. Three matches to go. One venue - the Allan Border Field, Brisbane. One side to have the trophy in its kitty. Nothing could sum up the way forward better than this Kirby Short quote: "The less you worry about the things you have no control over, and the more you worry about your process and your role, the more successful you're gonna be."