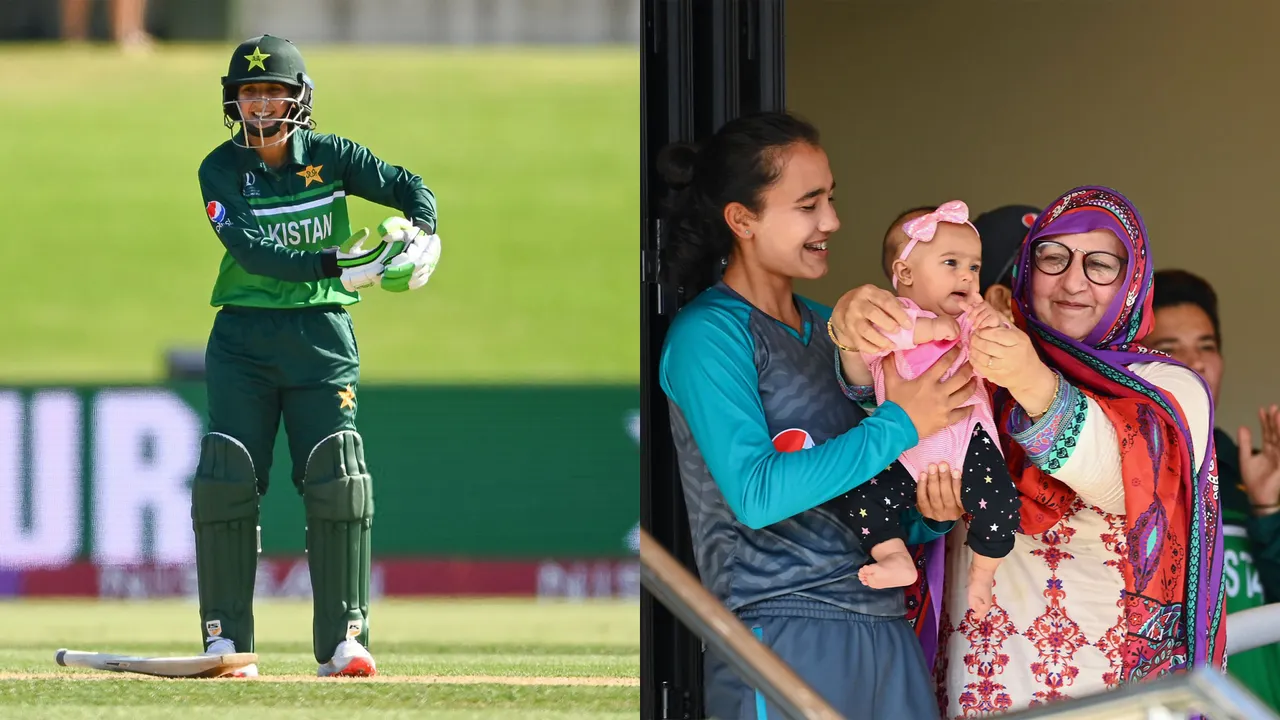 Pakistan skipper Bismah Maroof will most likely participate in the Birmingham Commonwealth Games 2022 despite her daughter, Fatima, not being allowed to enter the Commonwealth Games village as per ESPNcricinfo.
The event is scheduled to be played between July 25 and August 8 in Birmingham this year. Maroof had been thinking over her participation in the same because of her daughter not being allowed with her. But she will travel to Birmingham alongside her daughter and mother and her mother will take care of her daughter while staying at a hotel outside of the village as reported by ESPNcricinfo.
On May 12, The Pakistan Cricket Board (PCB)
announced
that Maroof will continue to lead the national side for the 2022-23 season. Maroof had also travelled to the 2022 Women's World Cup in New Zealand along with her daughter and mother.
As per PCB's maternity policy a mother can travel with a person of her choice who could assist her in taking care of her infant. The board and the player both share the accommodation costs equally amongst themselves.
ALSO READ: 
Pakistan retain Bismah Maroof as skipper for 2022-23 season
The 30-year-old allrounder was firstly announced to lead the Pakistan T20I team in 2016 as she replaced Sana Mir. She was then handed over the reins of the ODI team after the culmination of the 2017 World Cup. Maroof had taken an indefinite maternity leave in April last year and PCB's newly formulated helped her to return to international cricket as the captain of the national team earlier this year.
Maroof had expressed her jubilation on being retained as the skipper of the side for the 2022-23 season and told that the side will not shy away from taking on any of the challenges that lie ahead.
"It is truly an honour for any cricketer to captain their country and it is a great privilege for me to continue in this role. The 2022-23 cricket season is the busiest for Pakistan women's side and we are excited and geared up for the challenges it presents," Maroof said.
"Every match in the upcoming season is important for us as a team as bilateral ODIs will determine whether we qualify for the next ICC Women's Cricket World Cup and the T20Is provide us opportunities to prepare for the all-important T20 World Cup in February next year."