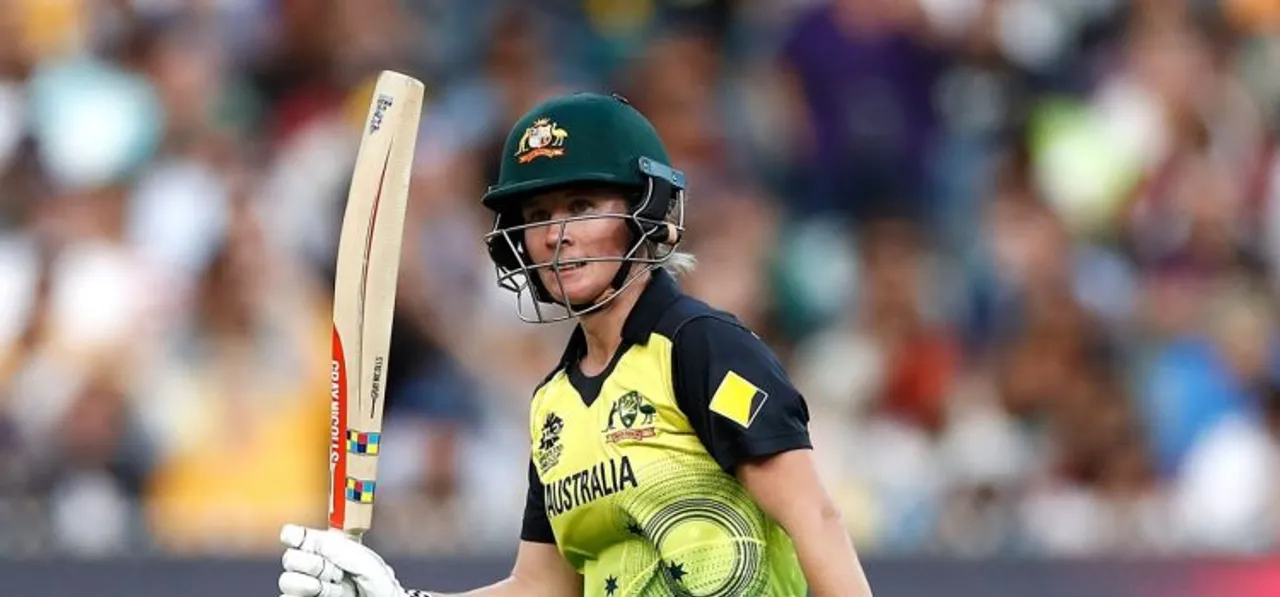 Australia, who last played competitive cricket in April this year, will start the
multi-format series
against India with an ODI on
September 21
at the Great Barrier Reef Arena in Mackay, Queensland. Batter Beth Mooney believes the match-hardened Indian side will have an advantage over Australia as they are coming off of a tough multi-format tour of England that ended with the hosts
winning
the series 10-6.
India
and the 12 members of the Australian squad, who traveled to Queensland from New South Wales and Victoria had to serve hard quarantine ahead of the series. Speaking to media ahead of the series, Mooney said Australia are looking forward to the series against the match-hardened India.
"I think they have a slightly better advantage than we have. We haven't played any international cricket since April and they have come off a pretty unreal series against England in the UK during our winter," Mooney at the media interaction on Monday (September 13). "So they have been exposed to high-pressure international cricket whereas we actually haven't had a camp together or been together since April. That's not an excuse for our team. Hopefully, we can put up a good show against a very serious Indian side."
Mooney is one of the few players, who were not required to go through a hard quarantine, but she admitted that the bubble life has been hard on the players. "I think it's taking its toll. We are in unprecedented times in the world. Sportspeople are probably not the hardest hit but, certainly, we are under the most scrutiny when it comes to quarantine. We are willing to do those things to get the series underway and playing international cricket," she said.
ALSO READ: The more we play, the more familiar we are going to get to multi-day matches, says Meg Lanning
India will play their first-ever pink-ball Test as a part of the series. This will be their
second Test
match in three months after a seven-year-long hiatus from the longest format. Australia, on the other hand, played their first-ever pink-ball Test during the 2017 Women's Ashes series. Mooney believes that the multi-format series is the way ahead for the women's game.
"That's the way forward for women's cricket to get more tests involved and get more exposure for us to play Test cricket. It keeps people entertained as well. India just played the multi-format series against England, which was exciting to watch as a spectator and as a fan of the game. I hope we can provide the same kind of spectacle for this upcoming series," Mooney added.
Cricket Australia recently announced the cancellation of  men's Test match against Afghanistan, due to a lack of clarity provided by the Afghanistan Cricket Board (ACB) regarding women's cricket. Mooney said Australia are 'putting the money where their mouth' is by supporting Afghan women's cricketers right to play.
"One of the driving forces for Australian cricket is making sure we provide cricket as a sport for all. So, if we are not advocating women's cricket around the country and the globe then we are not putting our money where our mouth is. We are 100% behind Cricket Australia and their stands. Making sure that we are growing the game globally on the women's front," she concluded.