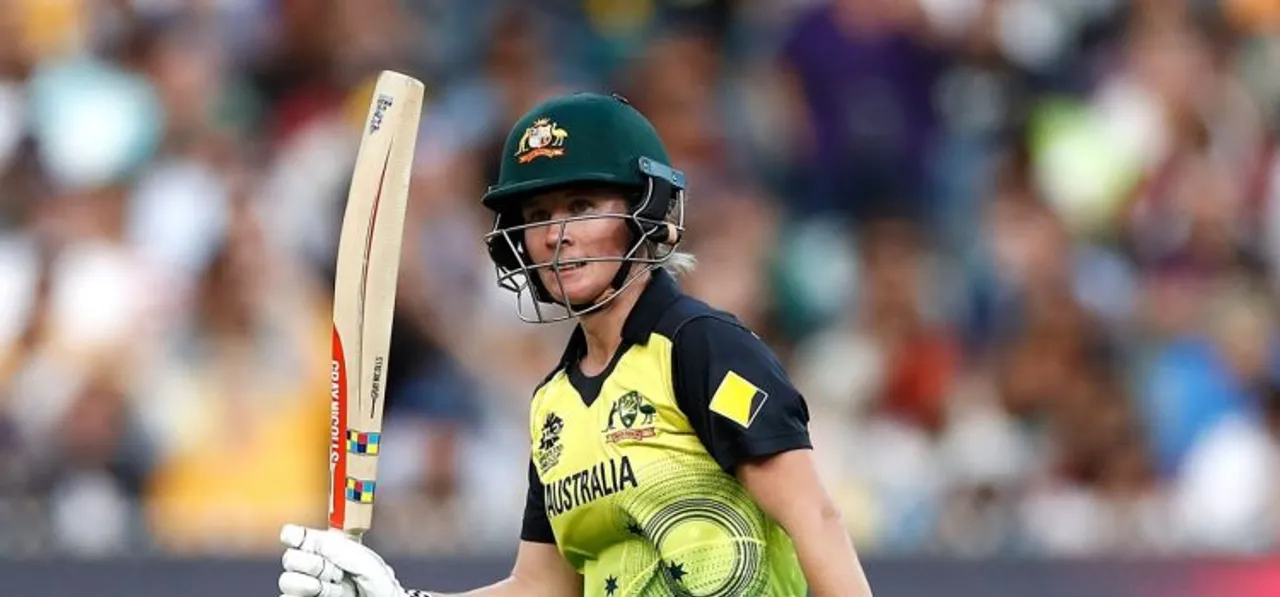 Beth Mooney, Australia opener, says she just wants to get to back to playing cricket and that Australia continue to prepare with the belief that the 2021 World Cup will go ahead as scheduled. Speaking to the media after
signing a two-year contract
with Perth Scorchers on Wednesday (July 29), the left-hander admitted that while the uncertainty around scheduling was difficult to handle, she is prepared for anything that comes her way.
The 2021 Cricket World Cup is meant to be played in New Zealand from January next year. The International Cricket Council (ICC) has announced that the planning for the tournament is on course for now and a final decision regarding the scheduling will be
made in the coming week.
"There's lot of things up in the air. Obviously, in an ideal world we all want to be out there playing cricket, whether it's for Australia or for our Big Bash team or our state team," Mooney said in a video conference. "We got a few things on the calendar with the Australian cricket team in the coming months. So, the
series against New Zealand
is a high priority for us to be playing as is the one-day World Cup next year."
ALSO READ: Beth Mooney signs two-year contract with Perth Scorchers
"I haven't given much thought other than to play on and prepare as if it's (the 2021 Women's World Cup) happening and adjust if we need to, but if things keep progressing like they are in New Zealand, hopefully that goes ahead. But as I said, we don't know much, as these situations are always changing."
"As athletes we've got to prepare as if it is going to happen, so that will be our priority in the next few months - making sure we get a pretty solid base in this pre-season and then hopefully play some games."
Mooney, who has played in 89 internationals for Australia across formats, is looking forward to the upcoming series against New Zealand in September after which she will join the Perth Scorchers for training.
"I think slated in the calendar at the moment is a series against New Zealand for the Australian team - sort of back-end of September and early October. So, hopefully all things going well I will be a part of that series and it will be pretty much head straight to Perth after that."
ALSO READ: Important for all teams to be equally well prepared, says Meg Lanning
"The nature of Big Bash is people sort of fly in a couple of weeks beforehand, but because of that series, I probably won't have the opportunity to come in until its really late. Hopefully everyone is in a good position to hit the ground running and I can contribute what I can, once I get there and hopefully make a huge impact," she said.
Mooney, who was named the
player of the tournament
in the 2020 T20 World Cup at home, expressed her happiness at becoming the
number one batter in T20Is
, but wants to evolve as a player and a human.
"I think you can always get better as a player and one thing that I like to do is challenge myself and give myself opportunities to evolve as a human and as a cricketer."
"So, I guess for me, it's about making sure that whatever impact I have is a positive one. I'm probably at a point in my career where I feel I can give back a little to younger players and hopefully help them achieve the things they want to achieve in their game."
"To be able to do that at place like Perth, where it has a good group and good culture within the side and obviously a great organisation as I said is very exciting to be a part of and I am just hopeful whatever impact I have is a positive one," she concluded.