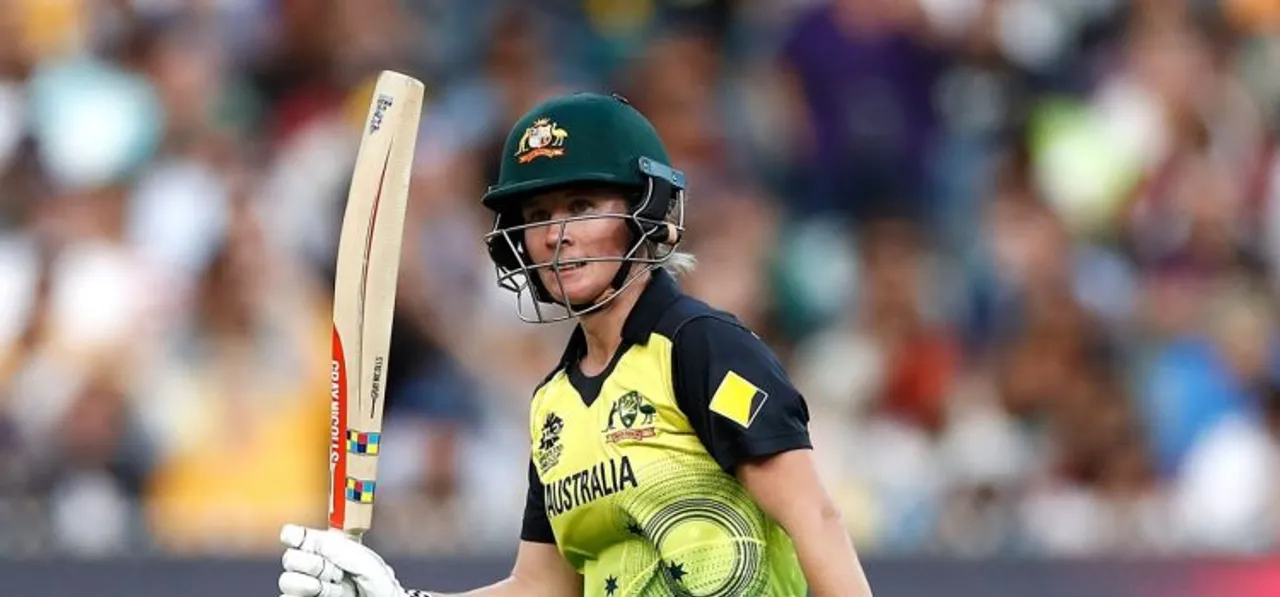 Beth Mooney, Australia's opening batter, has credited head coach Matthew Mott for her incredible run of form over the last 15 months – including her player of the tournament award in the ICC Women's T20 World Cup 2020 – saying he has been a huge source of support giving her "more opportunities than anyone else."
"I'm not the sort of person who deserves the accolades," Mooney told Women's CricZone in an exclusive chat. "Motty has been a big part of that, believing in me when nobody else did, and thought I could be one of the best batters in the world. He gave me more opportunities than anyone else has and values me as a human and as a cricketer. You reap the rewards of your investment and that's what Motty has done with me. So, it is probably more his award than mine, to be honest."
Since the start of 2019, Mooney has proven herself to be one of Australia's most consistent and accomplished batters in T20Is. During this period, the left-hander scored 723 runs in 20 T20Is, at an average of 48.20 – close to 10 runs more than her career average – and strike rate of 126.84, also compiling one century and seven of her nine career half-centuries.
ALSO READ: Nothing can beat that night: Megan Schutt
Mooney's form at the top of the order has seen Australia dominate the T20I format in recent times, an effort that culminated in their fifth T20 World Cup title. The left-hander topped the batting charts with a total of 259 runs at an average close to 65.
It was an award that came only a few months after she headlined Brisbane Heat's second consecutive Women's Big Bash League title late last year. There too, the left-hander dominated the competition, smashing 743 runs, including a magnificent unconquered 56 in the final that saw her team overhaul a 162-run target against Adelaide Strikers.
Having kicked off their T20 World Cup campaign with a loss against India and then a nervy victory over Sri Lanka, it appeared the weight of expectation was getting to Australia. While the bowlers were doing their job, it was their famed batting line-up that appeared to be struggling.
However, timely intervention by the coach, Mooney said, helped Australia find their mojo. Alongside Alyssa Healy, she led the team's revival with the bat in their game against Bangladesh, blasting a 151-run stand for the first wicket, as the hosts posted an imposing 189 for 1.
ALSO READ: Beth Mooney keen to keep improving
"Motty was great with that," she said of the chat before that game. "We had a meeting with the batters where we sorted ourselves out and shared what we were thinking and the chat after that was making sure any time we walked out there as a collective we had to take an opportunity to make a statement and really remind the rest of the world that we mean business."
"Yeah, we had a couple of scares, (but) we are the sort of team that
bounces back to show what we are made of. I think that game showed that we talk
about being ruthless, that's what it was against Bangladesh."
According to Mooney, it was a conversation that brought the group closer together – they understood the need to stick by each other under pressure.
Following that game, there was no looking back, Australia lifting their
game to almost saunter to another world title, crushing India by 85 runs in the
title clash in front of 86,174 people at the MCG.
Full interview by Adam Collins to be published on April 2.