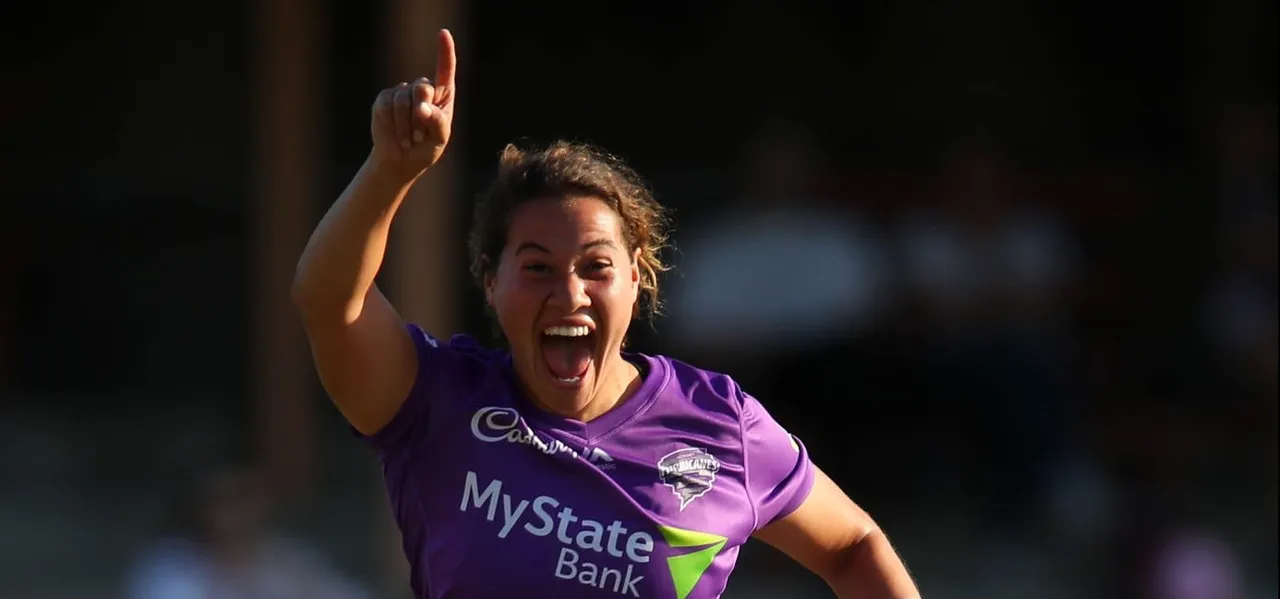 Belinda Vakarewa, Australia and Hobart Hurricanes pacer, has was awarded the Player of the tournament for her performance in the Women's Big Bash League season 05 by Cricket Tasmania. The right-arm seamer picked 20 wickets in her debut season playing for Hurricanes.
"It's definitely a good feeling to win the award, I never really thought it I would win it, but I am happy and honoured to have got one," said Vakarewa, who is in isolation, to
ABC Radio Australia
.
"I honestly did not know (how I won) but I definitely can tell you this is the best season I had in WBBL compared to the other seasons and I had absolute fun with the team. Maybe that might have helped me get the award."
Vakarewa picked out the moment she got the cap for the Hurricanes as her highlight of the season.
"Making my debut alongside four or five girls (was special). Chloe Tryon is a special player and so is Fran Wilson. We debuted together and that was a special moment."
Vakarewa used to play rugby, a sport which is very close to her family since her dad is a former rugby player. But she used to play cricket in summers and that's what she ultimately chose to pursue.
"Rugby was a big part of my family and I guess I never really had the idea about cricket," she revealed.
"But when I grew a little older we had an all-girls team in cricket, which we never had for rugby and that I guess played a part. I felt in love with the sport during summer and there were mixture of other things too."
ALSO READ: Cricket Australia's player contracts for 2020-21 announced
Vakarewa's family supported her decision to follow the game she loved and are happy about how she is shaping as a cricketer.
"They are very supportive," she said. "We had a conversation and they were like, 'I can't believe you are playing cricket' and then we had a laugh. They are very supportive and do come and watch the game when I play even though they don't really understand much."
She was quick to add that her family will prefer watching a 20-over game rather than the 50-over one.
"Look they probably would not want a 50-over match but they would probably watch a 20-over game, just be happy with the experience of the ground and just enjoy the game, and that to me is the best thing."
Currently, there is no cricket action due to COVID-19 pandemic and Vakarewa was happy to spend her time at Sydney before returning to Tasmania.
"It was not actually bad as I was home in Sydney with my family for two months and it was good only thing is I did not have access to the gym. But now that I am back in Tasmania and in isolation in the hotel, I have the access to the gym and other things which is very useful."