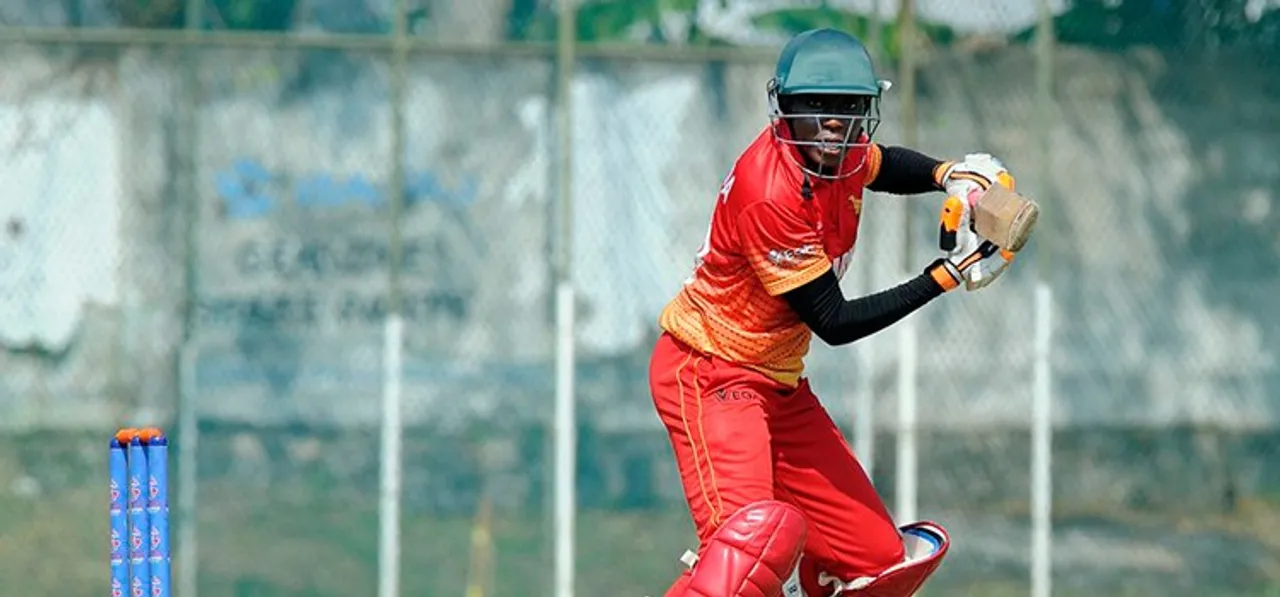 Barely a year since gaining international status, Zimbabwe had become one of the most successful T20I teams, winning every single one of their games. With a 100 per cent success rate, they were headed into the ICC Women's T20 World Cup qualifier in Scotland as the Africa region champions and one of the team's to beat. They had plenty of momentum behind them.

However, July 2019 came with terrible news as ICC clamped down on Zimbabwe Cricket, suspending them for government interference within the board. Mary-Anne Musonda, Zimbabwe captain, said that has been the lowest point in her career so far.

"The worst (moment of my career) was when we were denied a chance to play in the global qualifiers in Scotland in 2019, after working hard to qualify. It remains a moment I wish I could forget, it continuously stings," Musonda told The Standard.

Although the ban was lifted after three months, Zimbabwe missed three tours - the qualifiers, their tour to Ireland, and Netherlands - and Musonda missed out on the opportunity to be part of ICC's Women's Global Development Squad as well.

ALSO READ: Dreams on hold, Zimbabwe look to Musonda for hope

Since being reinstated, Zimbabwe have played no international cricket, with COVID-19 only adding to that misery.

"It's a difficult situation to be in to be honest. Being met with circumstances you have no control over, continuously is not easy. We have tried and we continue be resilient towards making it to the top. We are a team of people who understand what's at stake; our mental strength has been put to the test. Our success story will be different I guess."

Musonda, who started off playing hockey, only took to cricket when she was 13. She began with dreams of getting a job in marketing, but that changed once cricket came into the picture.

"Growing up I wanted to have a white collar job, and be involved in marketing. But at the end of high school I then felt that I could take cricket seriously."

"I did not dream about one day leading the (national cricket) side, but rather just wished to be a player who would keep contributing to the team in whatever capacity," she said.

https://open.spotify.com/episode/7fji2PZYGMgkzXoi8QSYcO

"Cricket has shaped the way I see things, I guess as a result of the exposure effect it has in one's life. It has also made me understand and appreciate the value of networking and team work in performing tasks and achieving goals," Musonda said.

Having completed her Master of Commerce in Development Finance at the University of Cape Town, Musonda certainly has the qualifications to pursue her 'white-collar' dream once she hangs up her boots. But for now, the aim is to help Zimbabwe cricket move forward; maybe even compete in a World Cup.

"Before throwing in the towel I would like to lead the team to the World Cup. It is also something the whole team dreams about and continuously works on," she revealed.

ALSO READ: Zimbabwe pay allowance to non-contracted players

Close to a year since the news of the suspension broke, Zimbabwe have shown positive signs. The introduction of a new selection panel and support for players through this period of uncertainty are massive positives.

"The future of women's cricket in Zimbabwe will depend on the long-term plans which Zimbabwe Cricket has and how well those plans will be executed."

"The (recent) introduction of the selection panel is a step towards the right direction and a glimpse of what is perhaps a broader plan. There is a lot to be done to ensure women's cricket develops in the country, in order to harness and nurture the talent that is evidently present, and to make the Lady Chevrons a strong and globally competitive team," she concluded.