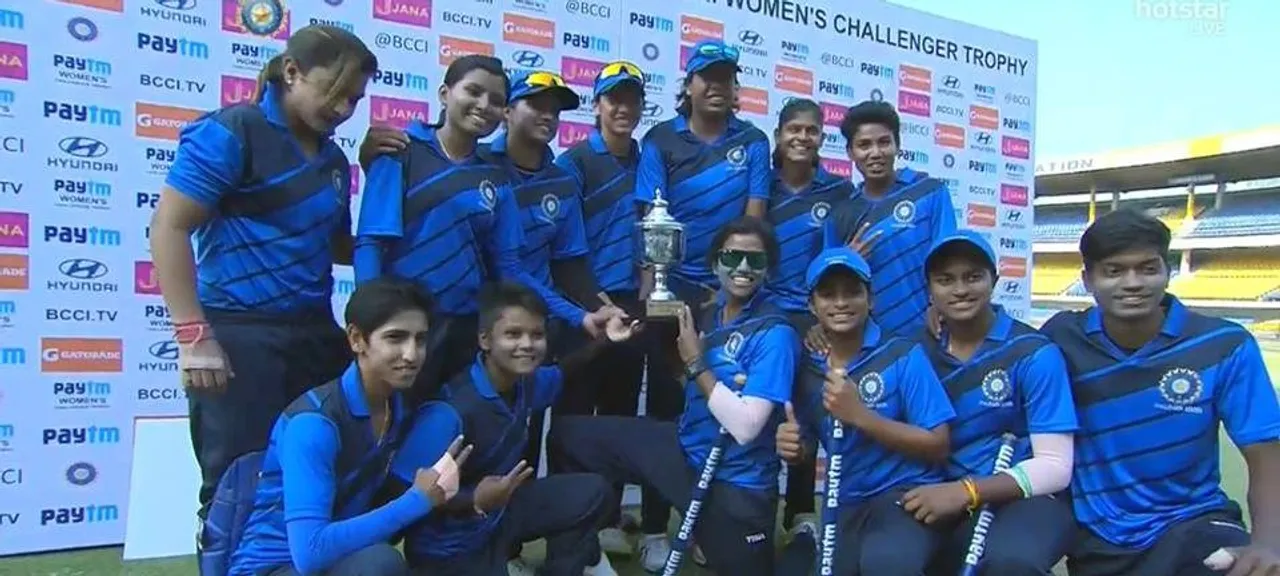 Women's cricket in India gets a major boost in one of its core areas, that is the domestic circuits have changed to become better as there is a significant rise in a number of matches played this season, with structured pools and a substantial hike in match fees (as announced earlier by BCCI).
The revamp of the structure was visible due to the addition of 9 new teams. The teams are divided into four groups -


Elite Group - A


Elite Group - B


Elite Group - C


Plate Group


The new teams included are the North Eastern teams and Bihar.
At present, the senior players will play around 4  tournaments (Senior Women's T20 and One Day leagues and Challenger Trophy) and following their path are the U-23 teams. However, BCCI has proposed 2 T20 tournaments and only one ODI league for the U-19 cricketers.
The structure for each of the category is that from the 36 teams, only 8 teams can qualify for the Quarter-finals based on their position in their respective pool, the one who finishes top will automatically qualify for the next level from the league stages.
The U-19 category has 35 teams
,
who have a similar structure as mentioned above, during the tournaments. 
Promotions and Relegation - A chance to dominate or perish as a team:
Promotions for better performing teams into a high performing pool of teams from the present one is a process done to establish a regional team to get accustomed to better standards. Similarly, teams that underperform, will be relegated to the subtract pool.
The top finisher in the league stages in the Plate group gets promoted to Elite Group C. The top two teams in the Elite Group C reaches the quarters will be promoted to the Elite Group -A and B for the next season.
The least performing team in both Elite Group - A and B combined & Elite Group-C will be demoted or be placed in the Elite Group - C and Plate Group respectively.
Schedule in Brief:
The Senior Women's cricket will kickstart on 13th of August and end on 13th of March 2019. Total of 295 matches will be played this season in the Senior Women's category. The Challenger's Trophy is scheduled from 13th to 20th of August, 2018.
The U-23 tournaments will begin on the 1st of January, 2019 and end on 20th April, 2019. 292 matches are lined-up for this season.
The young talent (U-19) will get a chance to display its skill with the tournaments scheduled to begin on 4th of November, 2018, which will last until the 11th of March, 2019. 273 matches on a whole will be played in this age category.
A broader structure for the Women's domestic season is certainly a welcome step by the BCCI, but the Zonal teams are yet to be categorized in as a separate stream. The younger talent in the age group under-19 also needs to be nourished to bring good players into the India Squad through domestic exposure. /codes_iframe