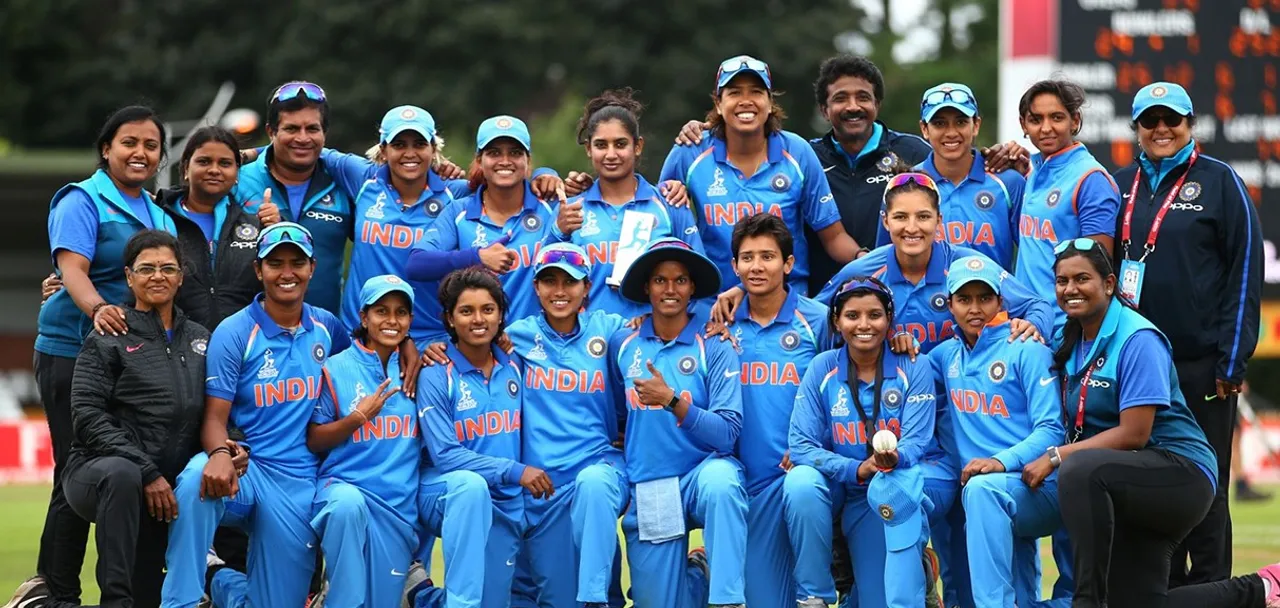 To create a bigger feeder line for the women's cricket team, the
BCCI
is planning to introduce more
India A
tours in near future. Besides that, there are additional future plans being proposed to expand the
U-16 domestic zonal tournament
to the all-India level. As of now, all-India junior tournaments cover only the
U19 and U-23 category
. 
The
Committee of Administrators (COA)
member
Diana Edulji,
is part of the women's committee, which met a couple of weeks ago to decide the road ahead for women's cricket in the country. The other members are current ODI captain
Mithali Raj
and senior pacer
Jhulan Goswami
, along with the
BCCI GM-Game Development
,
Ratnakar Shetty
, being the convener. 
"
We plan to have India A tours for the women's team besides reviewing the domestic structure. It is needed for creating a bigger bench strength for the women's team. Mithali has herself felt that there is a lot of difference between our domestic cricket and international cricket
," the BCCI official said on condition of anonymity. 
"We are now planning to have
a 
FTP at the international level like the men's team for ODI' s and T20s and that is working out well. Don't go by the quantity of matches but go by the fact that we will be playing better teams in the next two years and our girls will get a chance to compete at that level,"
said BCCI General Manager Ratnakar Shetty. 
Another issue which is likely to be discussed in the meeting is the lack of international assignments for the national team, who became overnight stars with their showing in the World Cup last month. The team is not scheduled to play any international match this year. So, we have already written to all the full members about conducting a bilateral limited-overs series, or even a tri-series as soon as possible. As of now, we have got the positive response from England and Australia. 
Former India captain
Shantha Rangaswamy
said,
"India A tours for women were due for a long time".
"I remember our A team
travelling
to Pakistan 15 years back but no tour has been organized since then. Therefore, it will be ideal if it becomes a regular feature. It will give our upcoming girls much-needed exposure,"
she said. 
Contrary to popular belief that I
ndia is not yet ready for a Women's IPL
,
Rangaswamy
said the league could only help the game in the country.
"Everyone had their apprehensions when the men's IPL started in 2008. Look where the league has reached in 10 years' time. The Women's IPL could have a similar script. If there can be a Big Bash in Australia, why not an IPL in India,"
she asked.
"Women's cricket came under BCCI in 2006 and the last 11 years has seen a lot of progress in terms of facilities that are available for girls, even at the state level and the BCCI level,"
she said.
"There is a common question that there are not enough matches for women. What is important to understand is that, and this was at the ICC forum I attended, countries like England and Australia are not keen on Test matches. Every country and ICC is first interested in creating a base for women's cricket for the
promotion
of the game in all the nations which play cricket,"
said Shetty. 
"Therefore, the focus is only on limited overs cricket, the ODI' s and T20s. In the ODI World Cup in England recently, the girls played some outstanding cricket and suddenly there was a lot of enthusiasm among the journalist fraternity which was not seen earlier. And because of the matches being shown on television, girls like Mithali (Raj) became a household name, and someone like Harmanpreet (Kaur) is equivalent to a men's cricketer and that gives us great joy,"
he added. Shetty, who has taken up the additional responsibility of in-charge of the women's game, said the structure of the game in India has been altered. 
"We have restructured the women's cricket at the junior level and we will have a U-16 tournament at the zonal level because I can tell you from my experience that it is not easy to get 15 players in every state association."
"So, this year we will have the zonal tournament for U-16. We already have a U-19 tournament and we have U-23 where they play One-day games and this year onwards they will play T20. We have a senior women's tournament where we have one-day games, three-day games, and T20s. The U-19 girls also play two-day games, so this is the structure we have decided for women's cricket under BCCI,"
he added. 
Former India women's captain,
Shubhangi Kulkarni
, also took part in the discussion.