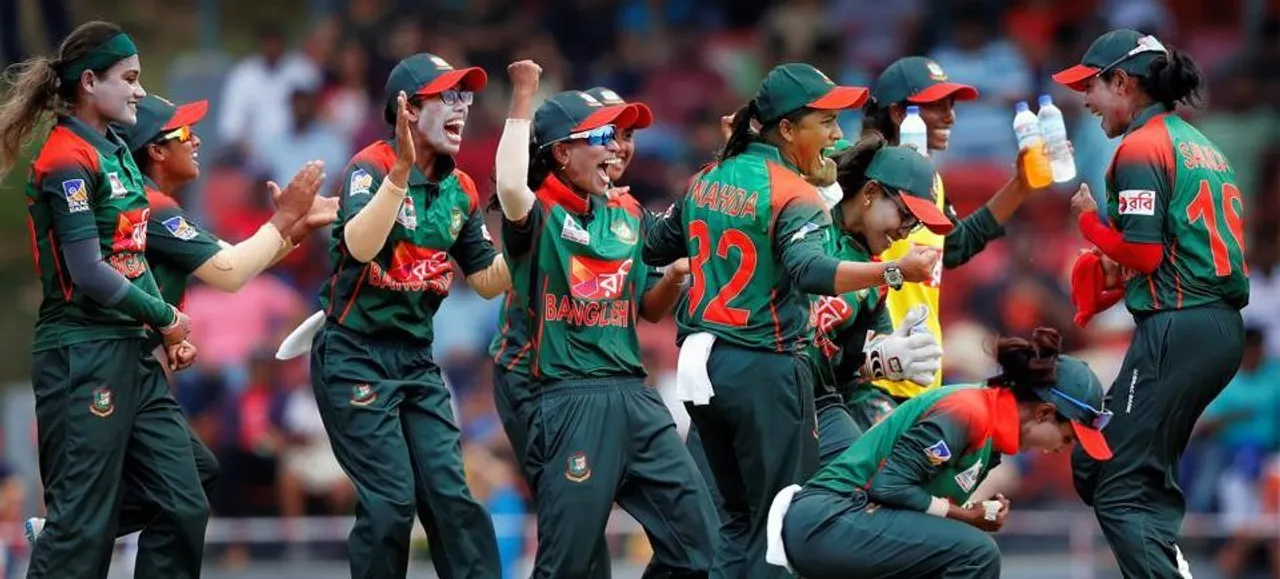 Bangladesh Cricket Board (BCB) is likely to increase the salary of contracted women cricketers in the coming days, the board announced on Tuesday (August 25).
Shafiul Alam Chowdhury Nadel, women's wing chairman BCB, said the women's wing has proposed to the board for an increase in international match fees and a salary hike for the contracted players. The women currently receive a maximum match fee of 100 USD (approximately BDT 8,500) in ODIs and the board is planning is to increase it to 400 USD according to Nadel.
''You have to understand that there is a big difference between men and women's cricket and we have to admit it," Nadel was quoted as saying to
Cricbuzz
. "We cannot increase the match fees of women's cricketers in par with their male counterpart."
''I agree the amount they what they receive as international match fees is very minimal in the present context and so we have proposed to increase that to USD 400."
BCB currently have 20 players with national contracts under four categories (A,B,C and D) with different salary scales. Salaries range from BDT 20,000 to 50,000 depending on the category.
ALSO READ: Austria v Germany: A lookback at the record-breaking series
Nadel also talked about the possibility of increasing the number of contracted cricketers as well as hiking the salary by 10 to 20 percent.
"It's true with this salary certainly women cricketers find hard to survive but we cannot make drastic change overnight and we are gradually trying to come forward with different initiative," Nadel added.
After the T20 World Cup, where Bangladesh finished last in the Group Stages, they were scheduled to travel to Sri Lanka for the ICC World Cup Qualifiers in July. But the 
competition was postponed
 due to COVID-19 and now likely to be played early next year with the World Cup being
postponed to 2022
. Players have returned to individual training
from August 10
.