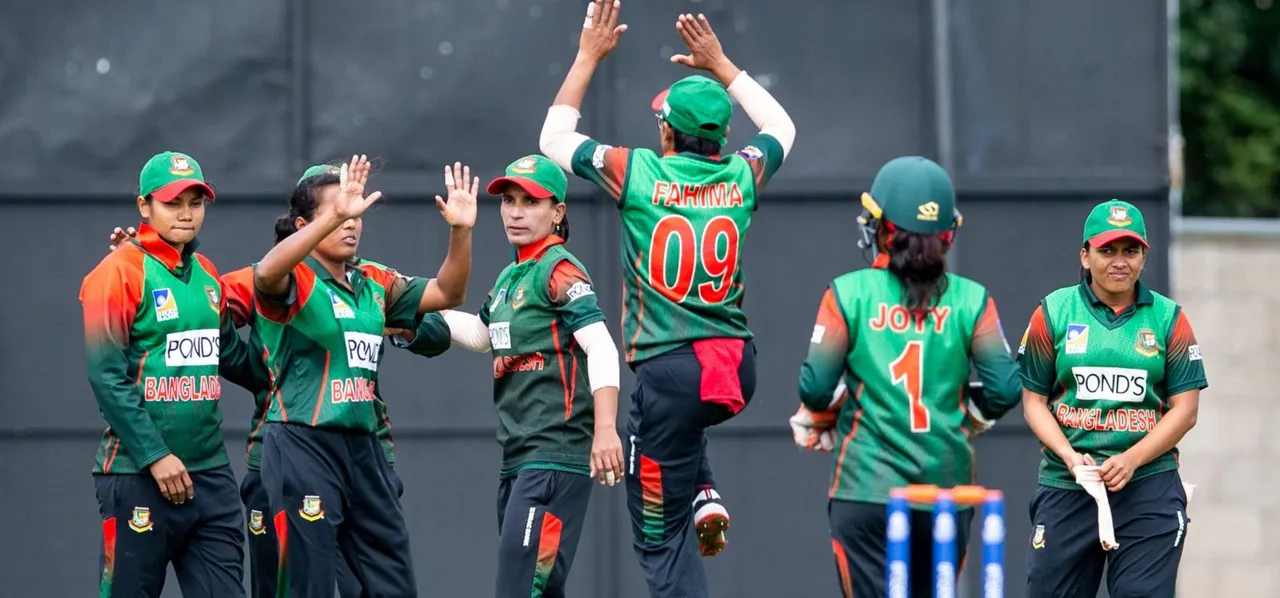 The Bangladesh Cricket Board on Saturday (June 6) revealed that a European coach will most likely take charge of the women's team. Following a disappointing performance in the World Cup and the expiration of both Anju Jain and Devieka Palshikar's contracts in March, speculation was rife as to whether the board would continue with the arrangement or not.
However, with both Jain and Palshikar choosing to accept
roles with Baroda Cricket Association
for the 2020-21 domestic season, the discussions finally came to a close. In a chat
with Women's CricZone
, Palshikar revealed that the BCB were happy with both her and Jain and were planning on extending their contracts. But with the pandemic causing the cricketing world to shut down, discussions were put on hold.
"Our Bangladesh contract got over on March 31 and we had a meeting with the CEO and they were quite okay with continuing with us. But he said that they hadn't discussed about our future because of the COVID-19 pandemic and the lockdown," Palshikar had said.
ALSO READ: Left Bangladesh role after speaking to CEO, says Devieka Palshikar
"So he couldn't promise us anything about the resumption of cricket and renewal of contracts. He said that if we get an opportunity elsewhere, we could go for that. But if we were to be available then the BCB would have considered us. But since we didn't hear from them, we decided to move on."
In stark contrast, Shafiul Alam Chowdhury Nadel, chairman of BCB's women's wing, told the media that the board had previously decided not renew their contracts after the World Cup. Several local publications also reported that the BCB were not informed of their decision to leave.
"We have already decided that we will not renew the contract with Anju," Nadel said. "But we started looking for a new coach after the Australia World Cup. Everything is currently closed due to the coronavirus."
ALSO READ: Nigar Sultana's innovative lockdown activities
"Of these, four to five have shown interest in becoming coaches. We will appoint one of them. But we can't say right now who will be appointed. However, we can only say that a European coach will be appointed for the women's team."
Since the BCB director has only just recovered from coronavirus he had asked Nizamuddin Chowdhury, BCB CEO, to take care of the appointments.
"They informed me that many had applied. So, we will take the one with whom our words and conditions match."
He added that the board would announce the appointment of a new coach in the next 15 days.
"Everything is taking a while because of the coronavirus. Even then we are working. Maybe in the next 15 days we can appoint a coach."