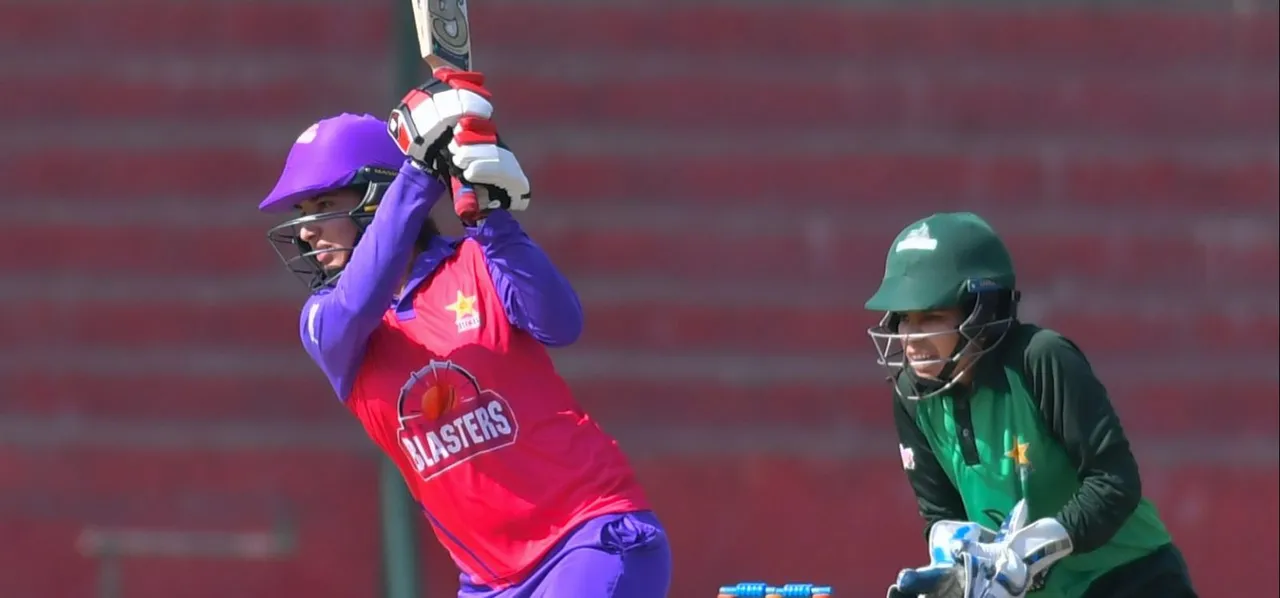 Among other things, global tournaments can prove to be stepping stones to greater recognition for players, teams, as well as for the sport in certain nations. That is all the more the reason to keep an eye on young talent partaking in the competition. One such young player, who first caught the eye of those who matter in an age group domestic competition, is Ayesha Naseem, the uncapped 15-year-old from Pakistan.
Naseem was one of the youngsters included in Pakistan's squad for the ICC Women's T20 World Cup 2020. Her ability to go big in the power play is what caught selectors' attention, during a domestic U-18 T20 tournament. She smoked nine sixes in that competition, which was enough for her to be selected to travel Down Under.
She carried that form into the recent National Triangular T20 Women's Cricket Championship and scored runs at a mind-boggling strike rate of over 200. The teenage player is originally from Bagan village in Khyber Pakhtunkhwa. She developed her cricketing skills in Karachi before she decided to move to Abbottabad.
"Whenever we start-off in life, we come across challenges and criticism. And, the same was true for me," Ayesha told PCB digital. "From where I come people don't allow their daughters outside homes. When I had begun playing proper cricket, the people in my neighbourhood started to criticise that. They used to complain to my parents and asked them to stop me from playing. These were the challenges that I confronted, but that did not deter me. Rather, I took this as a challenge to progress further and it made me work more hard to achieve my goals."
Despite the constant criticism, Ayesha remained focused on her goal to represent Pakistan. She also turned down several offers to move back to Karachi and Lahore.
"I had received several offers from the coaches of Lahore and Karachi to move to these cities because the societal atmosphere did not allow me practice daily. But, I wanted to play cricket while staying in Abbottabad because I wanted to change how people think. I want people to send their daughters to the playing field because there is a lot of talent in them and they can achieve a lot. All they need is their parents' trust."
It was Ayesha's brother who introduced her to cricket which later developed into her passion. The fast bat-swing which has caught selectors' attention was due to Ayesha playing with the boys while growing up.
"I had been playing with boys from the start because of which I had a quick bat swing. That has worked in my favour as it turned me into a hard-hitting batter."
With the T20 World Cup set to begin in a month's time, Ayesha is confident of making the opportunity count with her big hits.
"There is no pressure on me. Every player wants to play World Cup for their country but there are a few lucky ones who are able to do it. I consider myself very lucky. My selection has been on the basis of my ability to play aggressive cricket and I will look to fulfil my role by making the most of the Powerplay when I make my debut."