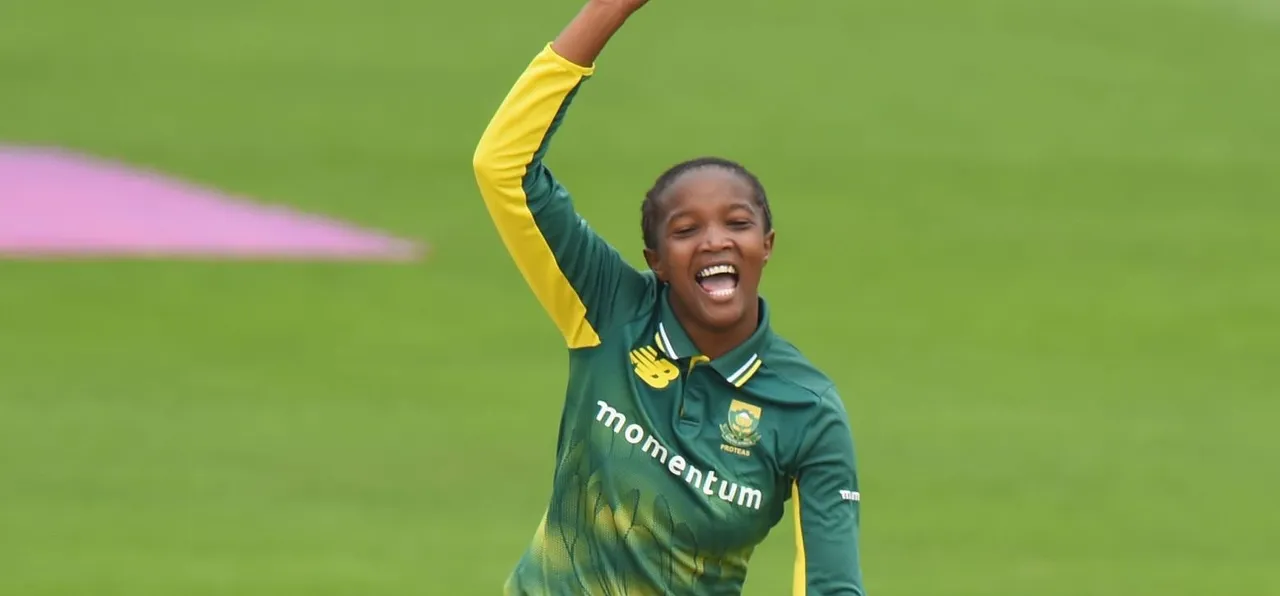 Ayabonga Khaka, the fast bowler from South Africa, has admitted that she feared that she would never again play a competitive match following a year away from the game due to a shoulder injury.
Khaka was eased back into the system, over the course of three-four months. The 27-year-old finally made a successful return to competitive cricket during South Africa Emerging's limited overs series against Bangladesh Emerging in July.
"It was really special for me to be honest," she said of her return. "I haven't played many games for a long time now, so to be out in the middle is a good feeling."
"The road back has been really tough, but I'm getting there with each and every session and each and every day that passes by."
"The shoulder is responding well," Khaka said. "I was with the Emerging side and bowled there against Bangladesh. Now again this past week I participated fully in the week here, so it's fine again."
She is now part of the national training camp in Pietermaritzburg ahead of South Africa's tour of India. Being back in national reckoning, Khaka says, has done her confidence a world of good.
"It's great to be back working on my skills again, I've missed that, so for now I'm enjoying the moment, not rushing or anything like that, just easing my way back into the routine."
Having suffered a shoulder injury during South Africa's tour to England last year, it has been close to 19 months since Khaka has donned international colours. While the road to recovery has been difficult, the fast bowler said that the support she received from those around her kept her going.
"It's been tough, it's been frustrating. Sometimes it's even gone to the extent of asking myself whether I'm ever going to bowl again. But at the end of the day I've had faith in myself and faith that I will bowl again. The support that I've had from those around me has helped with everything I have been through," she explained.
"Being strong mentally is the most important thing. I had to trust the process, which was not easy. It took longer than expected to be honest because first I was told three months, then it went to six and so on. A year later I'm still not back, so it's been a difficult road. But I kept believing as I said and here I am today."
Khaka has played over 70 international matches for South Africa and taken 79 wickets through her carer. She showed promising form in her comeback series for South Africa Emerging, bowling as many 26 overs through the course of the one-day and T20 matches.
"I didn't have any goals for the Bangladesh series. I just wanted to bowl again, which I did, and that was the most pleasing thing. There's a lot that I still need to do, but things are looking bright from here."
South Africa are yet to announce their squad that will travel to India for a five-match T20I and three-match ODI series to be played in Surat and Baroda respectively.