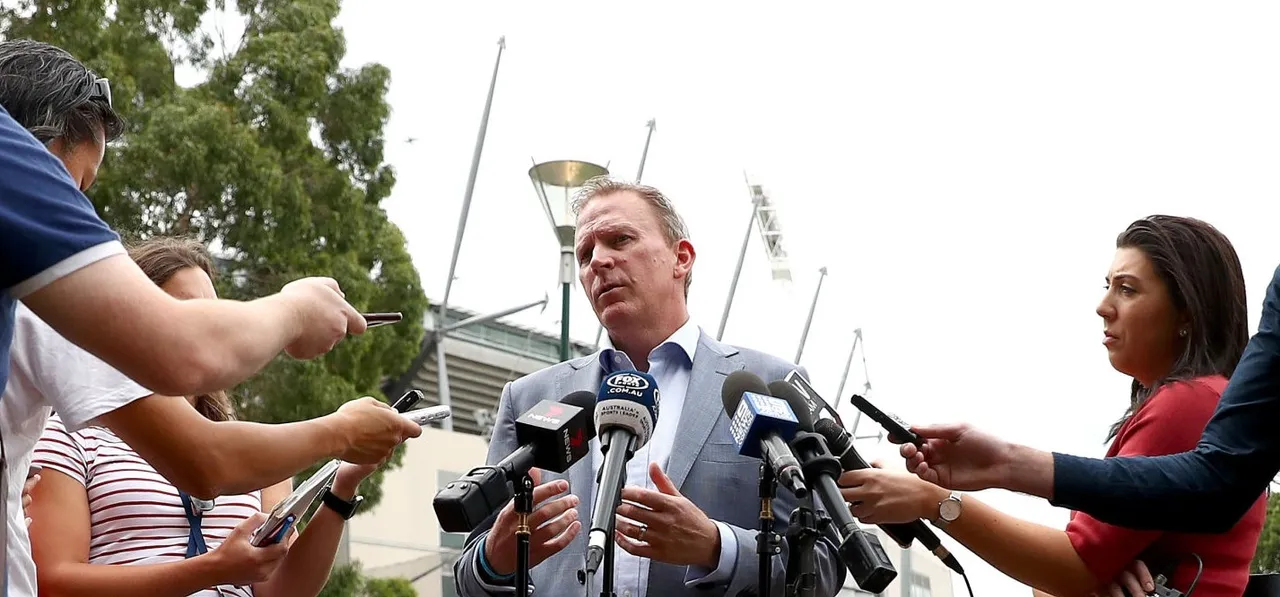 The Australian Cricketers Association (ACA) has rejected Cricket Australia's (CA) forecast that the game will lose hundreds of millions of dollars over the next couple of seasons due to the COVID-19 pandemic. The ACA wrote to the board earlier this week saying they have no confidence in the predictions made.
CA apparently expect a 48% fall in revenue in 2020-21 which will amount to between $461 million to $239.7 million, with an additional 20% reduction the following season somewhere between $484 million to $385.5 million.
After a bitter pay dispute that took place in 2017, the players agreed to a revenue sharing model with CA in which they receive 27% of all the board's revenue.
ALSO READ: I'm itching to get back on the park: Georgia Wareham
Following the board's predictions of such huge losses, it is understood that the ACA asked CA to open up their books, but instead, they received an email from the board.
"From what the ACA has been able to determine so far, cricket is yet to suffer a significant adverse revenue event and the outlook for the game remains positive. If cricket does suffer an adverse financial event in the future - a reforecast can be provided at this time," ACA chief executive Alistair Nicholson said.
Nicholson went on to reiterate that the forecast was in direct contradiction with CA Chief Executive Kevin Roberts' assertion that India would most certainly tour the country later this year. That series - involving Tests, ODIs and T20Is - is expected to bring in $300 million.
Earlier last week CA announced their
international schedule
which included men's series with Zimbabwe, New Zealand, West Indies, India and Afghanistan, and women's matches against New Zealand and India.
Nicholson said the ACA would commence a 'dispute resolution process' with CA in an attempt to better understand their forecasting process.
ALSO READ: Alyssa Healy urges CA to continue to invest in women's cricket
"The process is designed to shine a light on CA's reforecasts and forecasting process so that a clearer and more reasonable formulation of them can be established. To not follow this process would be to risk further damage to cricket, the game we all love, and its otherwise bright future. We confirm that players are free to enter into their playing contracts, based on CA's assurances and in the knowledge that the ACA is engaged in the further due diligence process above."
The
ABC
reported that CA have lost goodwill among many staff, players and state associations following the gigantic pay cuts and staff cuts they have resorted to over the last couple of months. In April, CA
stood down
200 staff on 20% pay, and it is likely many of those people could be let go next month.
Following the 25% cut in grants to the states, several state associations have had to resort to
large layoffs
and cut funding to grassroot and pathway programs. Only Cricket New South Wales have put off this process, believing that CA's predictions are not credible.