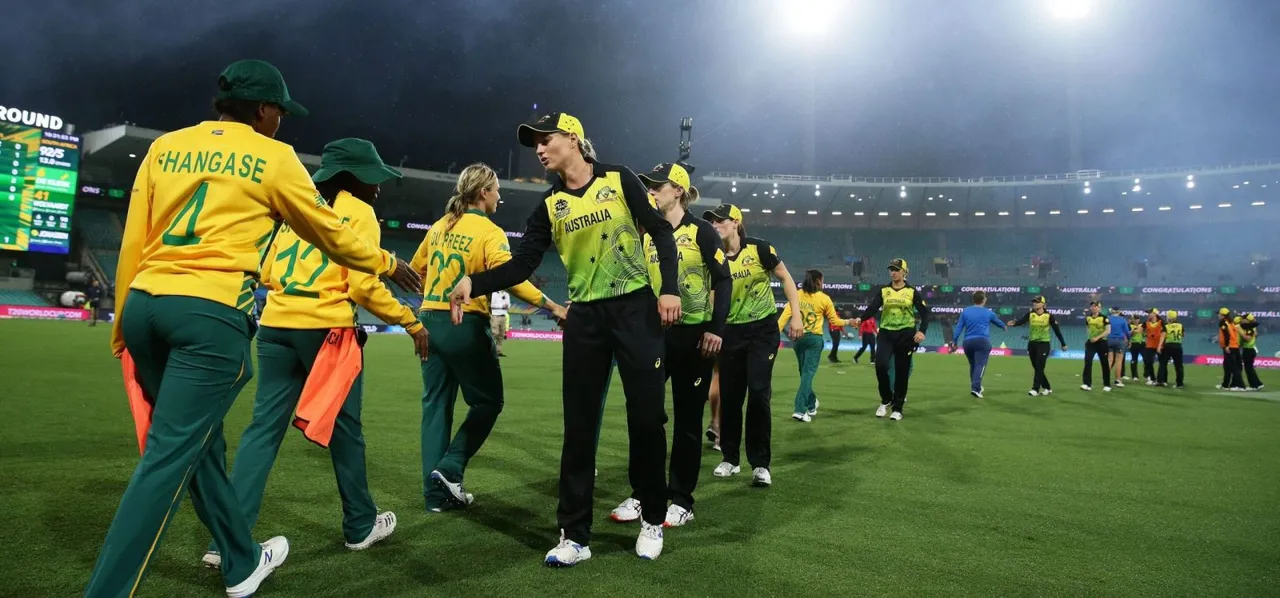 wp:tadv/classic-paragraph
Australia will not tour South Africa as a preventive measure against COVID-19 (coronavirus), it was announced on Thursday (March 12). It has been "suspended until further notice", said Cricket Australia in a statement.
Australia, who were crowned the T20 World Champions on International Women's Day for the fifth time, were scheduled to play three ODIs and as many T20Is against South Africa. This is the first major cricket series to be cancelled due to what the World Health Organisation (WHO) has called a pandemic.
The final of the T20 World Cup was played at the Melbourne Cricket Ground in front of a record crowd of 86,174. It came to light that one spectator was later diagnosed with coronavirus. Australia has confirmed 122 cases of the virus (as on March 11) while in South Africa only 17 have been reported so far.
ALSO READ: Fascinating numbers from the T20 World Cup 2020
Other sporting events in Australia also have been affected with McLaren pulling out of the Formula 1 Grand Prix after one of their team members tested positive. South Africa haven't been as greatly hampered, as the scheduled Cape Town Jazz Festival, the biggest of the continent, is set to go ahead.
The ODIs between the Proteas and the Aussies were a part of the ICC Championship. But neither team will be affected if it were to be cancelled as both have already qualified for the ICC Women's World Cup 2021, the draws of which were announced recently. While Australia are already atop the Championship table, South Africa secured their berth when they whitewashed the Kiwis away from home before the T20 World Cup.
/wp:tadv/classic-paragraph