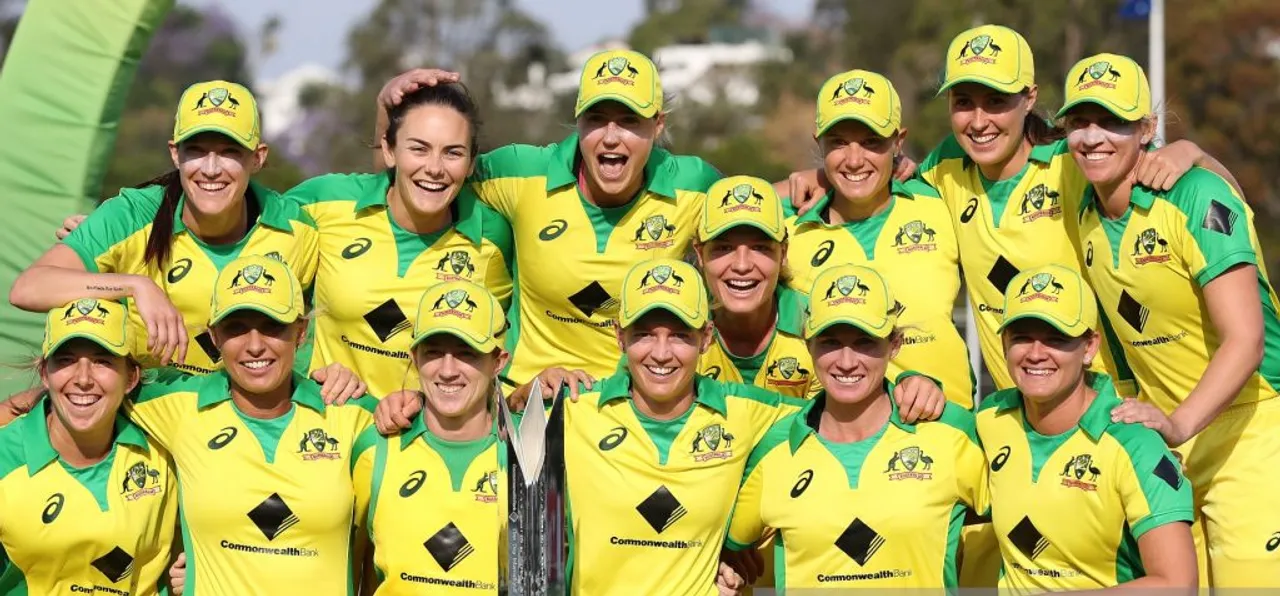 This article was originally published in the first issue of the Women's CricZone Magazine.

So goes the basic theory: when seeking a competitive advantage in a new market, it serves well to be first. When it comes to Australian women's cricket, being first is just what they do. Over the last generation, this has extended from simple on-field dominance to hegemony in every corner of the international game - with no signs of abating.

Australia remains the most successful and formidable team in the international arena, shown most recently by their comprehensive T20 World Cup triumph in the Caribbean last November. But this is a story that goes well beyond that, and on to the big decisions off the field that have made it possible - a world-leading domestic competition, and an unprecedented pay deal morphing into record participation.

At Cricket Australia (CA) headquarters, there are many people who can take credit for the advances made over the last five years, but in terms of who it gives the most satisfaction, it is hard to look past Belinda Clark, the current Executive General Manager for Team Performance.

The former captain was a giant in her playing days; a glittering career spanning 14 years, in which she twice held the World Cup, concluding in 2005. There was nothing she did not achieve with the bat as Australia's best player of her generation, but for the most part, it was a career that took place away from the viewing public. By contrast, in her career off the field, Clark works for an organisation that has ensured the women's cricket revolution has been televised.

ALSO READ: Decoding the Gameplan behind Australia's dominance

"Sometimes, you've just got to do stuff," Clark tells Women's CricZone about the surge of activity that has defined CA's push to grow women's cricket over the last five years. "You can always find arguments to say that it isn't the right time or we are not ready. You can keep doing that for a long time." Specifically, she is addressing the thinking that underpinned the decision to go ahead with the Women's Big Bash League (WBBL) in the summer of 2015-16 - the very first semi-professional T20 women's league.

Clark goes on to explain why it had to be about more than cash and cameras. The women's game in Australia was already on a new and improved journey but it was the WBBL that turbocharged it. "Philosophically, we have been working towards it for quite some time. Each strategy that had been developed went deeper into making sure that the sport is accessible and inclusive. One of the obvious things was to make sure our female players were playing appropriate levels of cricket in order to inspire the next generation of kids in Australia and that was the genesis of the WBBL."

What the WBBL proved to the market-at-large was a signal that decision-makers meant business. "If we wanted other people to believe that cricket was for boys and girls then we needed to demonstrate actions that led the way," she explains. "It was the realization that we couldn't wait for someone else, whether that's the public or a commercial partner or broadcaster. We couldn't wait for other people to come to that conclusion; we needed to be proactive. We believed that we needed to invest in order to create that momentum."

ALSO READ: 'If you score runs, people will respect you'

Even so, expectations were measured. A free-to-air television deal had been struck with Network Ten, and it was huge. However, roughly only one in five games were set to be screened that opening season, and all on a secondary station. Internal estimates were for 40,000 domestic viewers per game that went to air. It was not so. Quickly, games were being rescheduled to the main station with audiences peaking at 700,000 during the final.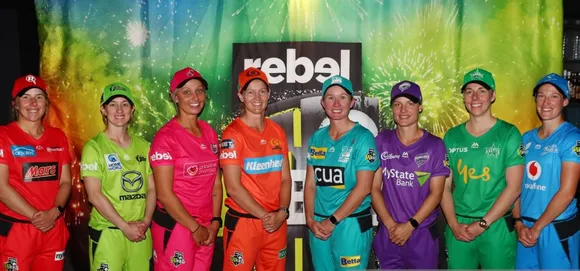 After taking a 'leap of faith' in 2015 by launching the tournament, 2019 saw the first ever standalone WBBL take place. © Getty Images
"That first year it was a bit of a leap of faith and it has turned out very well for us," says Clark, modestly. "What I was most proud of was sports fans in this country just went for it and we are now reaping the benefits of that. As a result, the investment in that competition has risen significantly from that first edition."
While each subsequent WBBL season has increased player payments, it was the 2017 collective bargaining agreement with CA that proved to be the next landmark moment for the women. Granted, the pay deal was delayed due to botched negotiations relating to the men, but when it was eventually finalised, average salaries for nationally contracted women leapt 125 per cent to 180,000 AUD, swelling to 200,000 AUD over five years of the arrangement; and as for contracted state players, they had their annual payments doubled to 52,000 AUD.
ALSO READ: A case for the revival of Test cricket
"To put that into context, our nationally contracted players today, in their first year, are earning more money than I did as a physiotherapist working in a full-time job. That is a significant leap in a reasonably short space of time. But the attitude shift, the cultural piece, needed to occur first for that to take place. That had been brewing."
While the pay deal was emblematic of all that was good about the changing world of women cricketers, equally important was the scheduling of more international cricket that went with it. "There is no point paying our players if we are not then going to provide them a platform to inspire people,"  Clark elaborates. "That inspiration comes from playing, talking about them, promoting them and getting them on television. All that goes hand in hand."
With each passing year, there is a growing belief that more teams can credibly compete on the big stage and win tournaments. From Australia's perspective, they welcome this. Sure, winning in Australian cricket is a big deal, make no mistake, but there is an understanding of commercial necessity that this rising tide lifts the boats of their competitors too.
"This is a dilemma in some respects. While we have strong ambitions to be successful in national uniform we are also conscious that internationally the game needs to be strong." Where Australia does its bit again comes back to the WBBL, where three international players are permitted to turn out for each team in each game. In the case of India, for instance, Smriti Mandhana, recently named Wisden Almanack's leading player in the world, has turned out in the WBBL, where her male counterparts are banned. The same goes for  Harmanpreet Kaur, India's T20I skipper, who has been a dominant force for Sydney Thunder. 
You can read the full article here.