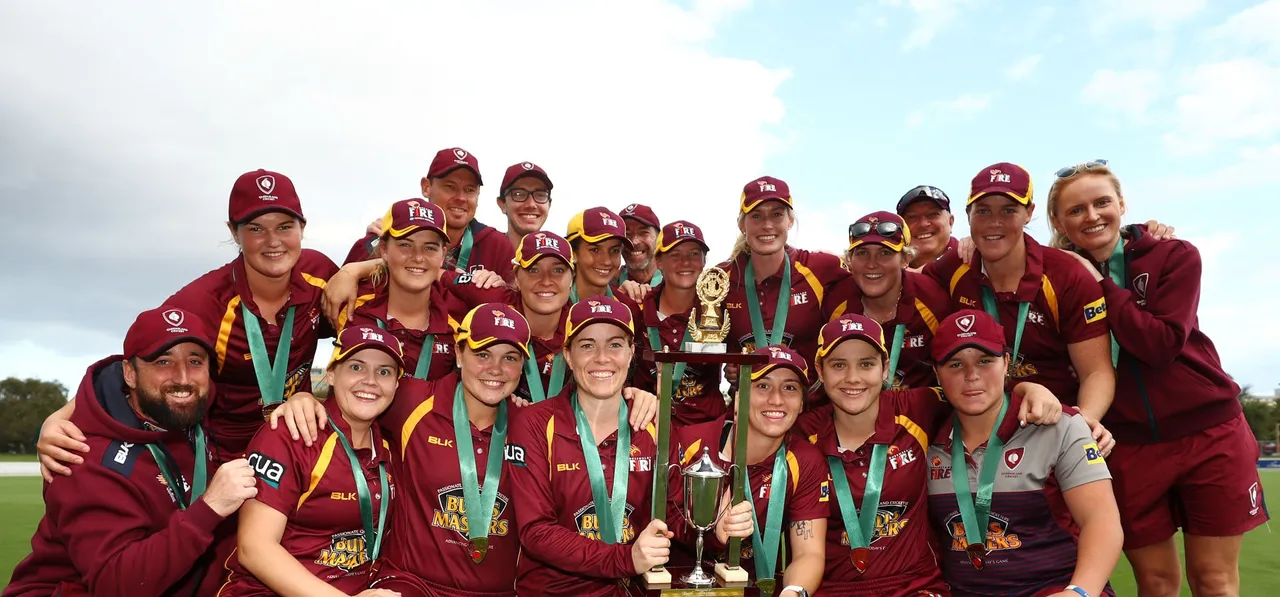 The Women's National Cricket League will begin September 23 with a full season of 29 games, Cricket Australia announced on Wednesday (July 21). The competition will be played in four blocks of seven matches each, with the final on March 6. South Australia and Western Australia will kick off the season at the Karen Rolton Oval. Queensland Fire
won the last season
of the competition.
An Australian XI is also slated to play a one-dayer against the
touring Indians
on September 17, ahead of the ODI series that starts September 19. The tour comprises one-off pink-ball Test match at the WACA and three T20Is as well.
Alongside the Ashes
early next year, Australia A and England A will play three T20s and three List-A matches. Phillip Oval will play host to the three T20s to be played on January 26, 28 and 30 while the first one-dayer will be played at the Drummoyne Oval on February 5. The A series will conclude with the last two fifty-over games to be played at the Karen Rolton Oval on February 8 and 10.
"We're delighted to deliver a domestic schedule today which sees a return to full competitions across all formats," said Peter Roach, Head of Operations, Cricket Australia.
ALSO READ: The Hundred: Everything you need to know about the participating teams
"Maintaining the strength of our domestic competitions is a priority for Australian Cricket. With an enormous summer of red, pink and white ball international cricket ahead of us, this schedule has a strong focus on ensuring our players are adequately prepared for those major series."
"Like all sports, we cannot rule out facing challenges created by the global pandemic at some stage in the season. However, the lessons of the 2020-21 summer have prepared us well to be agile and adapt as required to deliver the best possible season for the players and fans," he concluded.