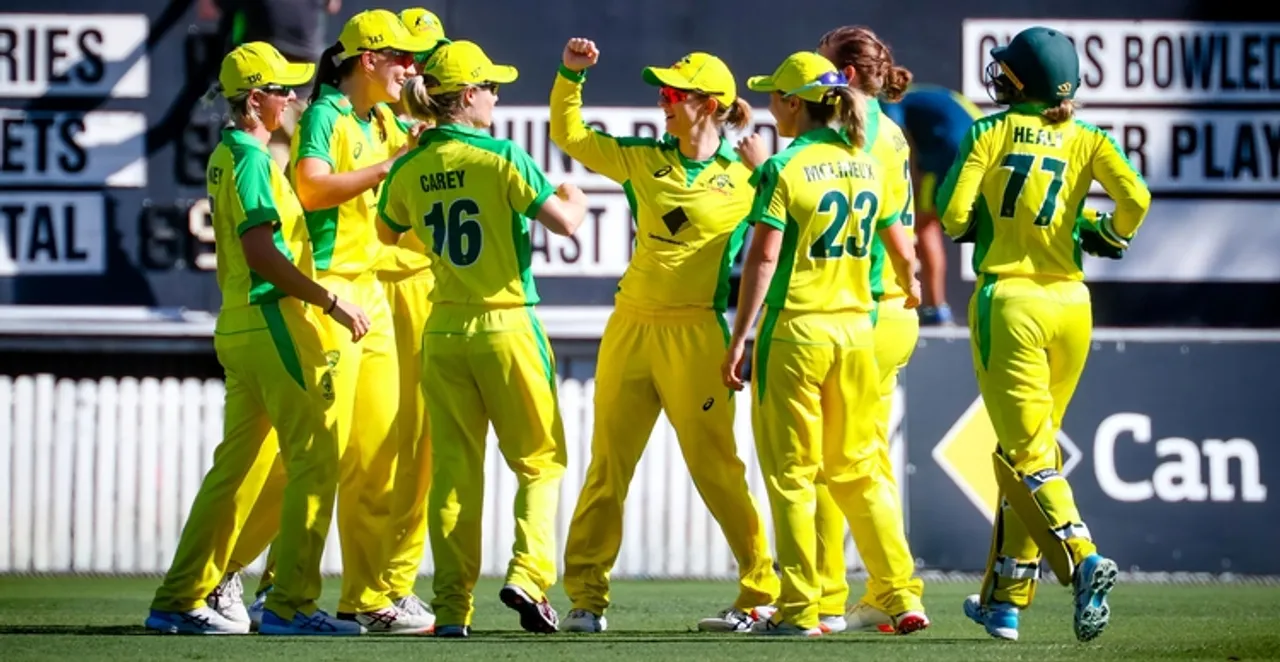 Skipper Meg Lanning says Australia are keen to evolve as a team by adding new dimensions to their game. Speaking to the media on Friday (March 19) ahead of the
six-match series against the hosts in New Zealand
, Lanning said the selections are a reflection of their decision to bring in players with different skills and help in the growth of the team.
"We've shown in the selection of the squad and in terms of bringing some of the younger players in Hannah Darlington and Darcie Brown. I think that really shows that we're keen to evolve our squad," Lanning said. "And keep bringing new skill sets in, because we've also got some world class players and we have been successful over the last few years. But it's important that we're able to add some new things in."
Other than Darlington and Brown,
Australia squad
consists of plenty of pace bowling and all-round options in tear-away fast bowler Tayla Vlaeminck, allrounders Tahlia McGrath, Nicola Carey along with pacer Belinda Vakarewa. Earlier head-coach Matthew Mott talked about wanting to build a fearsome pace bowling unit and attack teams with them upfront.
"I think new talent and young talent in only pushes everybody to become better. And there's going to be really big competition for spots on this tour," Lanning added.
ALSO READ: Australia will look to attack teams with pace upfront: Matthew Mott
"Those younger players have brought some real excitement. And we've got Tayla Vlaeminck back into the squad as well. We feel like we're adding different skill sets to our squad all the time and that's challenging the players that are in the team to keep getting better and playing better. So, I think from that that aspect of it, we've been able to introduce some new players and that's what we can get our growth from."
28-year-old Lanning said that they haven't decided on the playing XI that will take the field come first T20I on March 28. She said all the players will have an equal chance of making the side and it will be tough decision to leave out some of the players.
"Everybody gives us something different and that's something that has been really good for us over a number of years. We'll just go with a bit of gut feel on the day and what we think is going to match up the best that we certainly haven't settled on a team," Lanning said. "There's going to be a few people who miss out and they'll be pretty disappointed, which is a good thing that the depth in our squad is really good at the moment."
"The next 10 days really does give us an opportunity to see some players, see Darcie Brown in action and Hannah Darlington as well, and Tayla and sort of see where they're at and how they can fit in and play a role for us."
Lanning, who captained Australia to their
fifth T20 World Cup
win at home in March 2020, said they would be hoping to test themselves against the best sides in the world in the lead up to the ODI World Cup next year in New Zealand.
ALSO READ: Ellyse Perry to play for Birmingham Phoenix in The Hundred
"I think leading into World Cup, you want to test yourself against the best teams like we saw leading into the 20 World Cup. That
tri-series with India and England
was a real test for us and gave us some areas to work on, but it really prepared us well. So as a team, we want to test ourselves against the best and try some real hard cricket leading into big tournament," she said.
Reacting to the news of the likelihood of
India and England playing a Test match
this year, Lanning said that having more Test matches are always a welcome and all the players in their side will jumping at the opportunity to play in more of them.
"The more nations that are willing to play, the better it will be for women's cricket around the world. And India, obviously a massive player in world cricket and I think they'd be very good at Test cricket in the women's game. Hopefully they're almost as much as to be played in the next five years. It's a great format within cricket and we don't get the chance to do it that often. If that means there's more opportunities to play in them and I know speaking to a lot of players as well, they'd be jump at the chance to to play more tests," Lanning concluded.