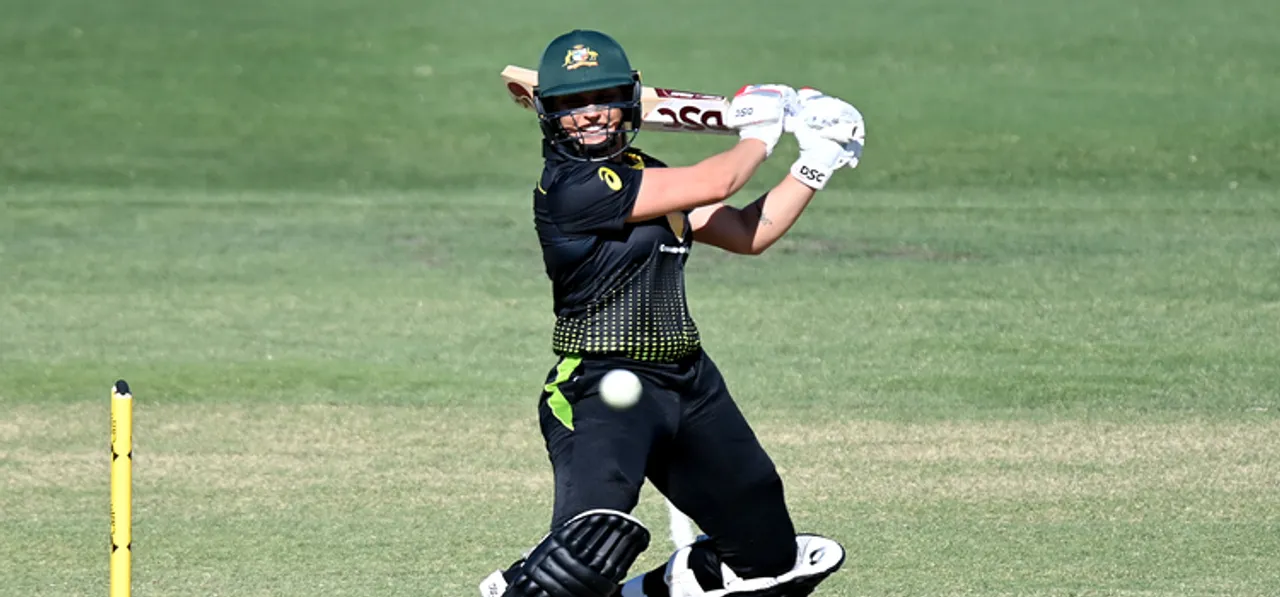 Australia allrounder Ashleigh Gardner has said that their past experiences against New Zealand would be an advantage for them in the upcoming series that begins on Sunday(March 28).

Speaking ahead of the series, she said that they have played the most against New Zealand than any other teams. "We know their players really well. They play in our domestic leagues. We can all take confidence out of facing them," she said in a virtual press conference on Tuesday(March 23).

"I guess - knowing their strengths and weaknesses, what we do really well against them, why we have so much success against them - there is plenty of confidence not only personally, but as a team holistically going into the series."

After getting injured in the earlier stages of the Women's Big Bash League, Gardner was out of the game for a while before returning to action in the Women's National Cricket League. She said that most of the Australian players take a lot of confidence from their performances in the WNCL before coming into the New Zealand series.

"I have played quite a bit of cricket since that series. I can take the confidence out of WNCL. I think everyone has batted and bowled really well in those games that they were involved in. Not only personally, but the whole group can also take a lot of confidence out of where their games are at the moment."

ALSO READ: Young India look for positives as they seek to end the series on a high

On their batting approach in T20Is, Garnder said that they have an outstanding batting-order, and they plan to play their natural attacking game irrespective of the match situation.

"At the top of the order, we have Alyssa Healy, who goes pretty hard and some days that stuff doesn't come off. I guess I play a similar role to her. It's all about backing our strengths, and the coaching staff have always reiterated that players like Healy and me shouldn't go into a shell. They say, 'Just play the way you do.' We have batters who can bat around us and anchor the innings throughout while we play that attacking role, which is the most exciting part about it."

Gardner is thrilled about the return of Ellyse Perry and Tayla Vlaeminck to the squad. "It's so awesome to have those girls back in the group. And back to bowling, that's the most exciting part. Two more pace bowlers to our squad. It is quite remarkable the amount of pace options we have in our squad."

On the prospect of Hannah Darlington becoming the third indigenous women cricketer to play for Australia, Gardner said that she is pumped for her, adding, "working closely with her through New South Wales, I have seen all the hard work she has put in both from a cricketing perspective and fitness and strength perspective."

"I'm going to have my fingers crossed that she does get her debut, but I do know how much she'll take out of coming over here on tour as well," she concluded.