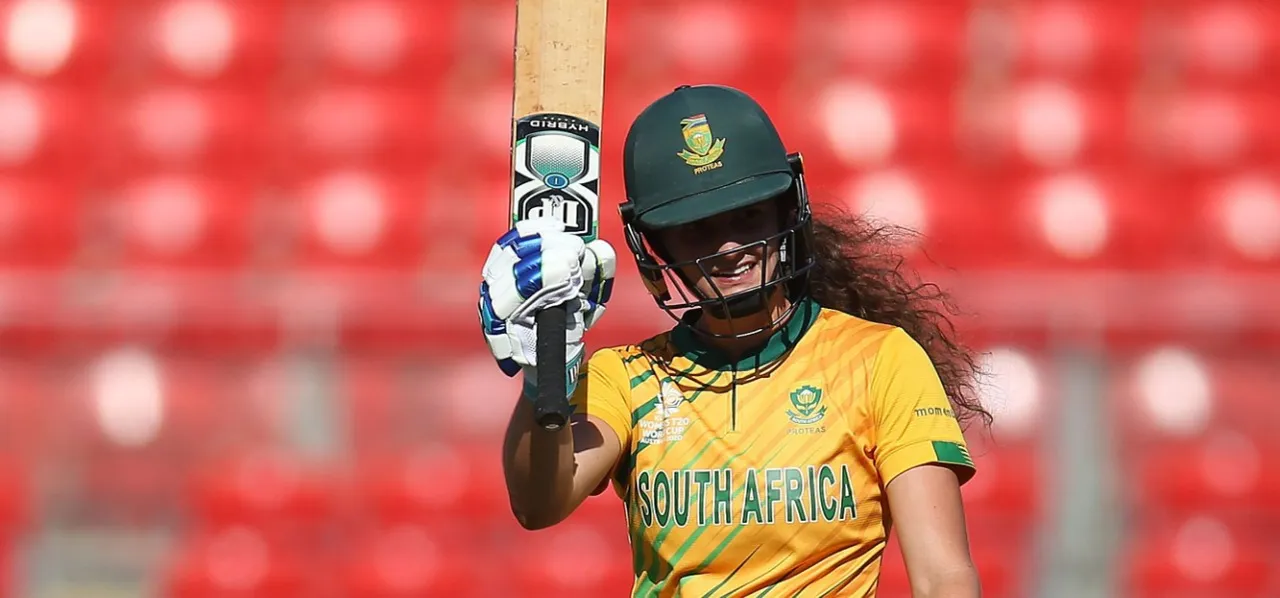 Laura Wolvaardt, who was named South Africa's Cricketer of the Year at the 2019-20 Cricket South Africa awards on Saturday (July 4), is hopeful of the Women's World Cup in New Zealand going ahead in January-February 2021 as scheduled. With international cricket coming to a complete halt shortly after the ICC Women's T20 World Cup 2020 in Australia in March, several series had to be called off.

Australia's tour of South Africa, and South Africa's tour of West Indies were a couple of casualties in the list.

Despite the disappointment of not having played a competitive match for four months now, Wolvaardt said the time off has allowed her to work on her fitness ahead of the major tournament.

"It is actually a shame to see the series cancelled but yeah I guess it has given me some time at home to kind of work on specifics from a fitness point of view," Wolvaardt told Herald Live.

ALSO READ: 'Cricketer of the Year' just reward for versatile Laura Wolvaardt

Already four years into her international career, Wolvaardt, only 21, said she is keen to do well in what will be her second one-day World Cup. Having been part of South Africa's heart-breaking loss in the semi-final of the 2017 edition - in which she scored a half-century - the right-hander said the team has been preparing for the 2021 tournament for the last three years. She said they have built momentum going into the tournament and will continue to build on it once training resumes. With the team set to return to the field soon, after the sports ministry approved the resumption of cricket, Wolvaardt said she couldn't wait to get going.

"That tournament has been our main focus for the last three and bit years and everything has been building onto that. I think that is the really big one on our calendar'" Wolvaardt said. "I think as soon as we can start playing and getting back together again' it would be full steam towards (preparing for) that tournament."

"I think it will be great to regroup again and discuss all the plans moving forward and continue with our ODI plans for the World Cup in January."

Despite the lack of clarity on whether the tournament will be held as originally scheduled, she said South Africa's preparations are unlikely to be affected.

ALSO READ: Mignon du Preez showers praise on Laura Wolvaardt

"Well I guess no one knows what is going to happen. So, I think anything could happen at this stage but we will obviously plan as if it is still going ahead and nothing has been said about it."

"Nothing is going to change in our minds. We are still fully convinced it is going to happen and going to prepare for it as if it is happening in January."

Wolvaardt, who was one of the breakout performers at the T20 World Cup, with 94 runs at a strike rate of just under 150, is looking forward to continue the good show when South Africa host the next T20 World Cup at home in 2022. She is also hoping to play a part in the 2022 Birmingham Commonwealth Games.