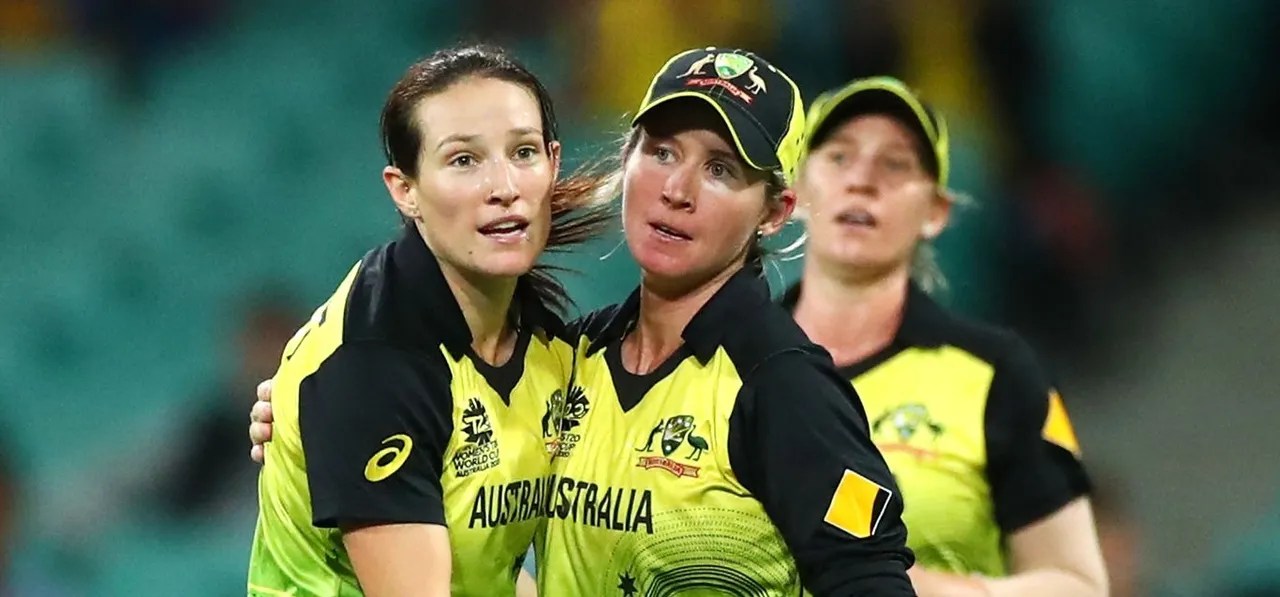 After years of living out of a suitcase – constantly touring, training and playing international cricket, Megan Schutt has finally had a couple of quiet months at home. In the midst of the COVID-19 pandemic, with the world in isolation mode, and international sport somewhat of a distant dream, the fast bowler said she is looking forward to spending her first pre-season – in a long time – likely training with her South Australian teammates.

"I had a good discussion with our state coach yesterday and to be honest it's (the next few weeks) just a lot of training here for now," Schutt said from her home in Adelaide during a video-conference on Friday (May 8). "For me that's going to be a first. Pre-season in the Adelaide winter is not that fun to be honest. I remember my running sessions in the pouring rain at 10 degrees! But to be honest it will be really nice to spend a bunch of time with my South Australia teammates and be a better captain and be around a bit more."

With cricket having been put on the back burner following what was a hugely successful ICC Women's T20 World Cup 2020 in Australia, there has been a general worry around the world about the position of women's cricket whenever 'normalcy' returns. Clare Connor, director of women's cricket at the England and Wales Cricket Board, recently admitted the need to prioritise men's cricket this season if the game is to survive this crisis.

ALSO READ: Nothing can beat that night: Megan Schutt

Although the Australian women's domestic season had come to an end before the lockdown was enforced, it seems likely that the 2020-21 season too, will be affected by this crisis. With Cricket Australia (CA) working on tightened budgets it is possible that domestic cricket will take a hit – leaving both men and women playing shortened competitions.

Schutt said she is open to the possibility of playing shorter tournaments as long as it's not the women who suffer disproportionately.

"There's obviously going to be reductions somewhere, there kind of has to be," she said. "As long as we're not taking too big a hit, women specifically, I'm OK with it. It's about finding a balance in terms of how we can get cricket going again on the national scene and the international scene."

The 27-year old also suggested that the popularity of the women's game in Australia is unlikely to fall too much considering they ended the season on a massive high – winning a World Cup at home.

ALSO READ: We were laughing at how unbelievable it was: Beth Mooney

"Obviously I think we've got some real momentum coming from the World Cup here for us. I think that kind of left us in the spotlight before this whole crisis went down, so I think that's a real plus for us."

"We finished the season, globally on a high with winning the T20 World Cup and the success that came off the standalone WBBL last season really put us in good stead. But to be honest cricket around the globe is going to be affected by this and I have no doubt that women's cricket is also going to suffer, and whatever season they can muster together I think we'd be happy to have it."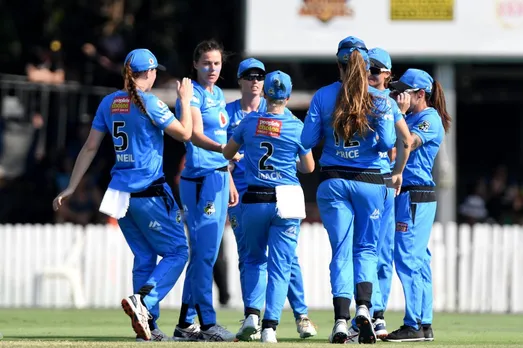 Megan Schutt believes Australia have enough depth in their domestic system to cover for a potential lack of internationals in the WBBL. © Getty Images
Another thing that could potentially cause a bit of an issue down the line is the impact of global travel restrictions on a competition like the Women's Big Bash League. If overseas internationals are unable to make the trip to Australia for the sixth season of the competition, it may reduce the appeal of the tournament, but Schutt believes there is enough depth in Australian cricket to cover for those losses.
"It will be different, there's no lie about it," she said. "In terms of quality, it might diminish a little bit. But for us, I think the beauty of it is that we've been putting so much into our state programs, and now us as Australian players, we're going to have a lot of time to stay here and develop our own players in our own states. So that kind of brings a new splash into the mix of seeing these new kids that maybe haven't got the shot because those international players were there."
ALSO READ: Australia announce contract list for 2020-21
"It's double edged sword in that sense, but I think for us we've got the depth in Australian cricket, we've got the best domestic system in the world, so I don't see any reason why that won't be a quality product still."
Where Australia have been somewhat lucky with the 'timing' of the lockdown – their season winding to a close – Schutt acknowledged how unfortunate the situation has been for cricket in England.
"Obviously we're in a fortunate position here in Australia that our summer's over and England aren't so lucky and that sucks for them, but honestly when you look at the bigger picture there's a lot of stuff like that going around in the world. I think as long as people can find their feet and keep going, the world will go on, cricket will go on; maybe not this season, but it will continue for them."
"Hopefully they've even got more time to plan The Hundred to every specific that they want. So, there's some positive behind it, but I definitely feel for those players."
ALSO READ: I know where I want to play, says Jonassen
In more positive news, CA recently released their
15-member list
of contracted players with Schutt's South Australian and Adelaide Strikers' teammate, Tahlia McGrath, making a surprise entry to the list.
"I've been saying for a long time as a proud South Australian that she should be on that contract list and they listened eventually which is great," Schutt laughed.
"I think her stats speak for herself in terms of her WBBL and WNCL (Women's National Cricket League) last year. She's awesome... I think one big aspect is her leadership qualities that she brings. She's obviously vice-captain (of South Australia) and really helps me out at state level, but just the mature head she has when she goes out to bat and then with the ball - the way she's been able to develop an inswinger was beautiful. But she's obviously developed in all aspects, and I'm actually so proud of her. She deserved this for a long time."
https://open.spotify.com/episode/6piGuLzIHGu1bKKHPlbZzm