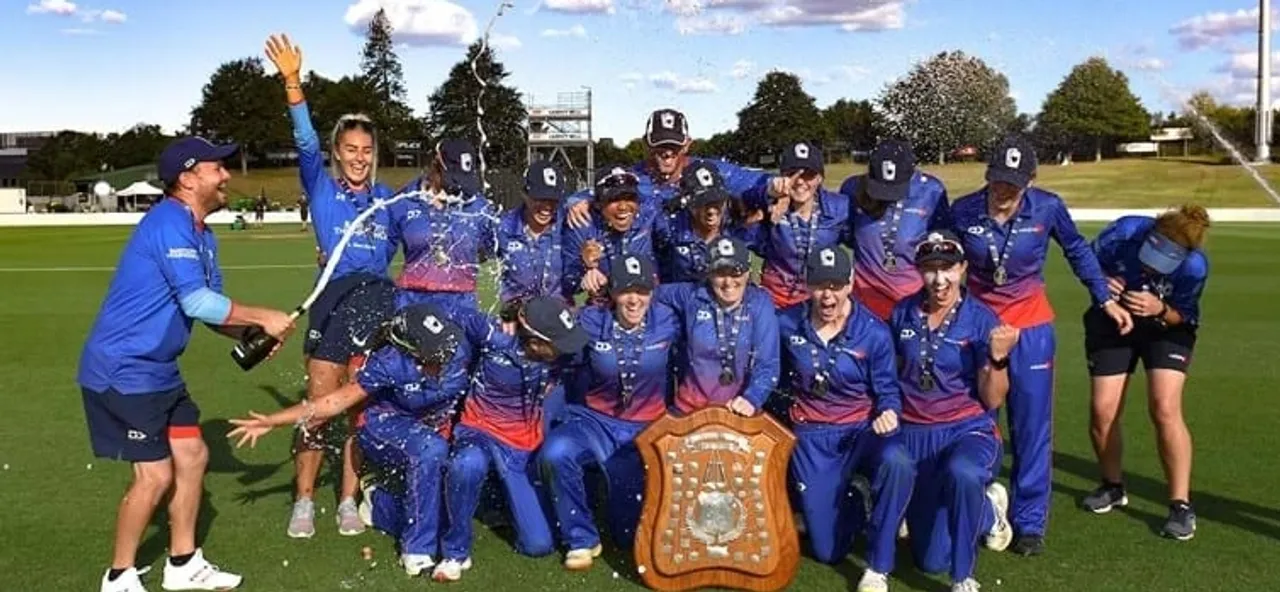 As many as nine players have been awarded domestic contracts by Auckland Hearts for the 2021-22 domestic season. Among these are seamer Holly Huddleston, batter Katie Perkins and allrounder Anna Peterson who recently announced her retirement from international cricket.
Skye Bowden,
Izzy Gaze,
Arlene Kelly,
Tariel Lamb, 
Regina Lilii, and
Jesse Prasad were the others who made the cut.
The Hearts also announced an 18-player squad for the start of the season that is scheduled to begin in the last week of October. However, they will not take part in the opening rounds due to the extended Covid-19 lockdown. The group includes New Zealand opener and central contract holder, Lauren Down, and three NZC development contract players in Bella Armstrong, Fran Jonas and Molly Penfold.
Having retained her domestic contract, allrounder Arlene Kelly spoke about the difficulty caused by the pandemic and resultant lockdowns in the region.
ALSO READ: Wellington Blaze announce contracts for 2021-22 season
"We are all well-rehearsed with Zoom calls now, so we have kept communication lines open around how we are tracking individually and as a team. Bowlers have been sharing different ways of getting loads in (such as bowling into a bedsheet) and our new assistant coach has been fantastic ensuring bowlers are as prepared as we can."
"Our biggest challenge so far has naturally been the uncertainty and stop-start introduction we have had to the season. Losing an entire pre-season hasn't been easy, but we are all absolutely fizzing to get back into it as soon as we can," she said.
With a new addition to their coaching staff in Donovam Grobbelaar, Auckland will start their season with the clash against defending champions Canterbury Magicians on November 6.
Squad: Lauren Down (central contract), Bella Armstrong, Fran Jonas, Molly Penfold (all NZ Development contracts), Skye Bowden, Izzy Gaze, Holly Huddleston, Arlene Kelly, Tariel Lamb, Regina Lilii, Katie Perkins, Anna Peterson, Jesse Prasad (all Auckland Hearts domestic contracts), Jane Barnett, Sarah Carnachan, Amie Hucker, Breearne Illing, Saachi Shahri