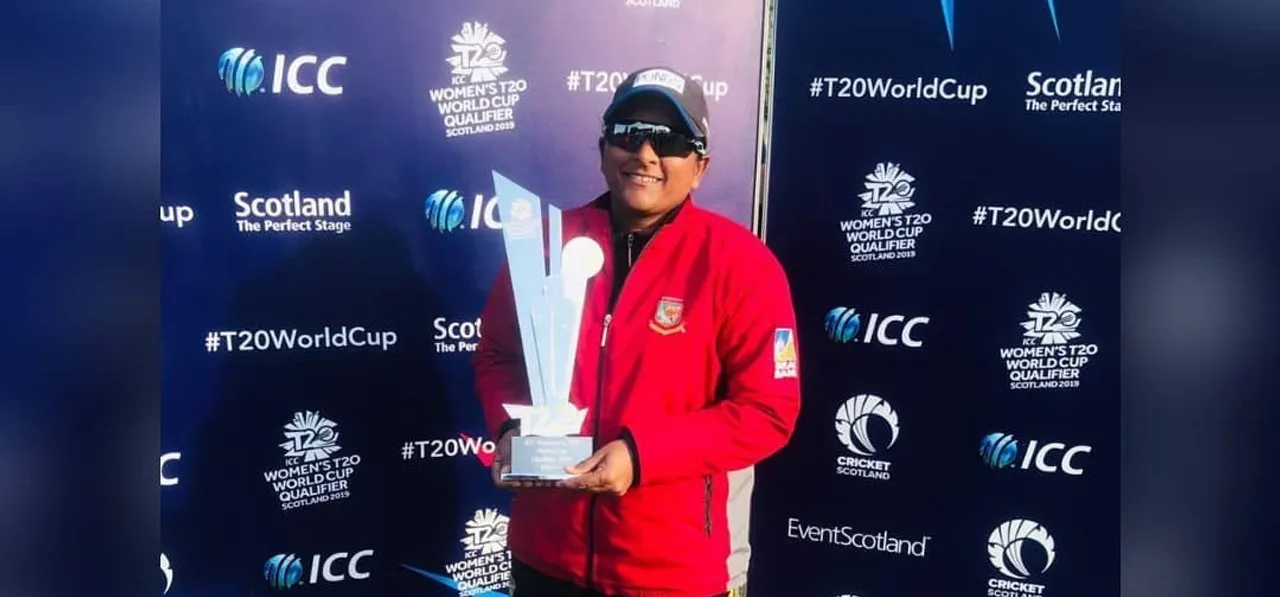 A day after the Baroda Cricket Association (BCA) stated that Anju Jain has still not accepted the assignment of Baroda head coach, the former India skipper clarified her stance saying that it's the association who delayed the proceedings.
In an exclusive interaction with
Women's CricZone
, Jain stated that she had asked for accommodation for which the association said they will get back to her after having an apex committee meeting. "The last conversation which I had with them (BCA) was, they were supposed to get back to me on the accommodation part," Jain told this website.
"They were delaying it. In the first week of December, they (BCA) just called me asking whether I can come to Baroda. In the meantime, they had already started training sessions with the local coaches and they just didn't call us (herself and Devika Palshikar), the professional coaches."
ALSO READ: Baroda in a fix with uncertainty over availability of coaches Anju Jain, Devika Palshikar
Jain, who played for India for over a decade, was appointed the
head coach of Baroda
in June alongside former India allrounder Palshikar who was to serve as the team's bowling and fielding coach. The pair recently finished a fairly successful stint with Bangladesh that begin in 2018 and
ended after the T20 World Cup
in 2020.
"In December first week, I just said it's two-three months left now because the agreement was till March 2021. Seeing the time frame left, I said that if you can provide me the accommodation because they (BCA) don't have the policy to provide accommodation. It's a matter of a few months because maybe one or two camps I will be taking," Jain clarified.
"Then they replied, 'okay. Let us talk to our apex committee'. My only concern was this because for these few months who is going to rent me a place?" Jain asked. On Monday (December 21), Satyajit Gaekwad, chairman, BCA press and publicity committee,
was quoted as saying
to 
Times of India
that Jain hasn't confirmed her appointment yet.
ALSO READ: Komal Zanzad's 9/8 – the spell she never dreamt of
"We had decided to hire Jain some months ago and the letter of intent was also given. The BCA recently sent her a mail and asked her to join the association but Anju hasn't confirmed her appointment yet. We have given her a week's time to confirm," Gaekwad claimed.
Jain vehemently denied the claim adding, "They said they will get back to me and suddenly I saw this ridiculous article. It was utter nonsense".
The 46-year-old also stated that they even started online classes with the players in the month of October but had to stop it because of non-payment from the association. "From June we started, they appointed us and there was nothing for some days."
"We actually took permission from the BCA and conducted online classes of around 40-50 girls in October. We did video analysis. We got the videos; I and Devika coordinated with the physios and did the online classes. The entire month we took sessions. Then, they said since the contract has not been signed, no payment will be done, so we stopped."
ALSO READ: Argentina brace for a fresh start ahead of a crucial 2021
"The moment you land in Baroda and sign the contract, from that day only your contract will start. They asked us to stay on hold and again I heard that 'Dav Whatmore, you and everybody – all professional coaches are on hold till something comes from BCCI'," stated Jain, who captained India in the 2000 World Cup and retired from the game in 2005.
The recent developments have totally disheartened Jain and she has made up her mind not to join till March. "When they asked us to be on hold, we accepted it because we saw nothing (upcoming fixtures) concrete is there. But coming up with such kind of statement is very disheartening. They are delaying our hopes and putting everything on us now," she said.
"The COO clearly said that 'let us discuss the matter with the apex council and then we will inform you and then you mail to us'. They only asked me not to mail anything and now saying that I have not reverted back. Last night I decided not to join till March. Will see for next season."