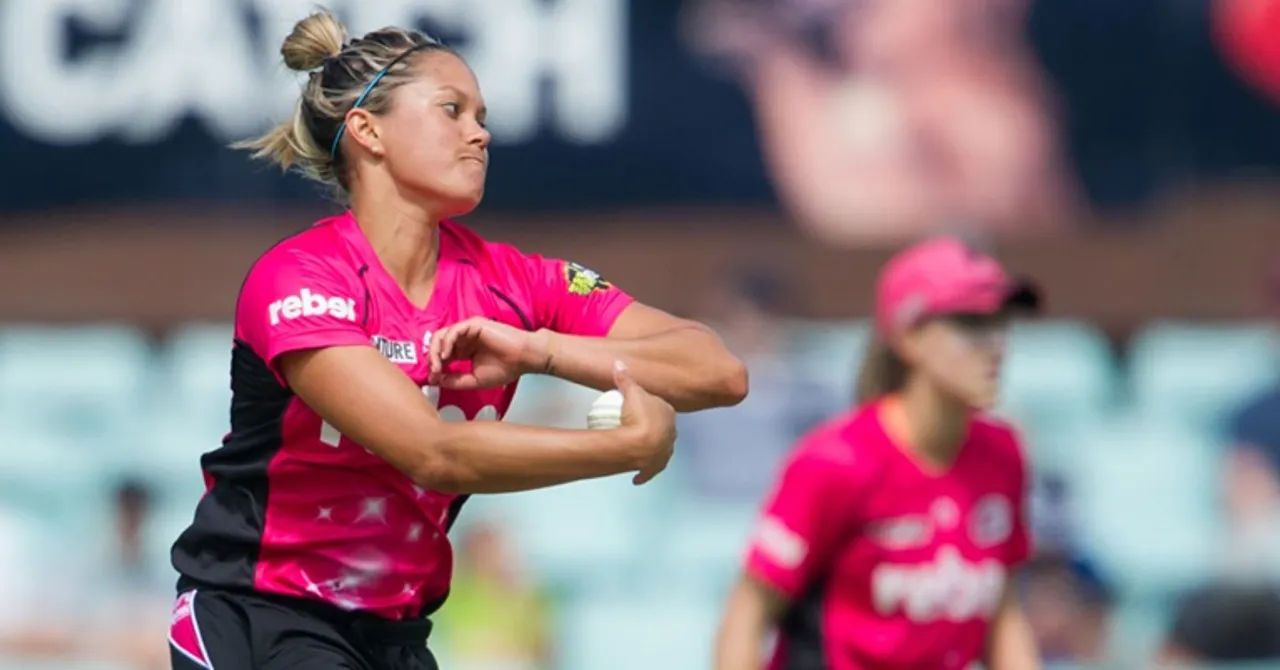 Angela Reakes, who was recently appointed as the captain of ACT Meteors, will be returning to Sydney Sixers for the sixth edition of Women's Big Bash League (WBBL).
"I am super excited to be back at the Sixers. For me it seems like home," said Reakes on Wednesday (September 2). 
Reakes was a part of the Sixers setup in the first three seasons of WBBL before moving to Melbourne Stars in season four. She had missed the fifth edition due to an Achilles injury.
The veteran all-rounder was all praise for Sixers head coach, Ben Sawyer, and she also said that after spending close to a decade in domestic cricket she still has the will to learn and improve. 
"I really like the brand of cricket the Sixers play, and I think Ben Sawyer is a terrific coach that I am really looking to learn from. It's the same playing alongside the quality international players that the Sixers have," said the 29-year-old who is a proven customer with the bat and a handy leg-spinner.
"Getting into such a professional set-up you can learn things. The Sixers as a club and as a team have years of success. The brand is very successful.
My job will be to be quite impactful at the back end of games. To potentially set us up to win games."
Sawyer, who was a part of the coaching staff for the Australian women's team that recently won the T20 World Cup, said that they are glad to have Reakes back at Sydney Sixers.
ALSO READ:
Lisa Griffith grateful for the opportunity to captain New South Wales
"We were really happy to see 
Ange
 get an increased opportunity by releasing her to play at the Stars a few years ago but we always said we'd welcome her back if she wanted to return," he said.
"Now she's back we are really glad to see someone in our squad who had such a positive role for us in the first three seasons of the WBBL.
"We can see her playing an ongoing active role this summer. She is one of the best fielders in the competition and will no doubt be strong again for us in that area. She's also good down the order with the bat and can bowl leggies."
Reakes will be joining the likes of Ellyse Perry and Alyssa Healy with whom she had played in junior cricket and for NSW Breakers in WNCL.
Sixers squad so far: 
Erin Burns, Stella Campbell, Lauren Cheatle, Maddy Darke, Ash Gardner, Alyssa Healy, Jodie Hicks, Emma Hughes, Marizanne Kapp, Ellyse Perry (c), Hayley Silver-Holmes, Dane van Niekerk, Angela Reakes.