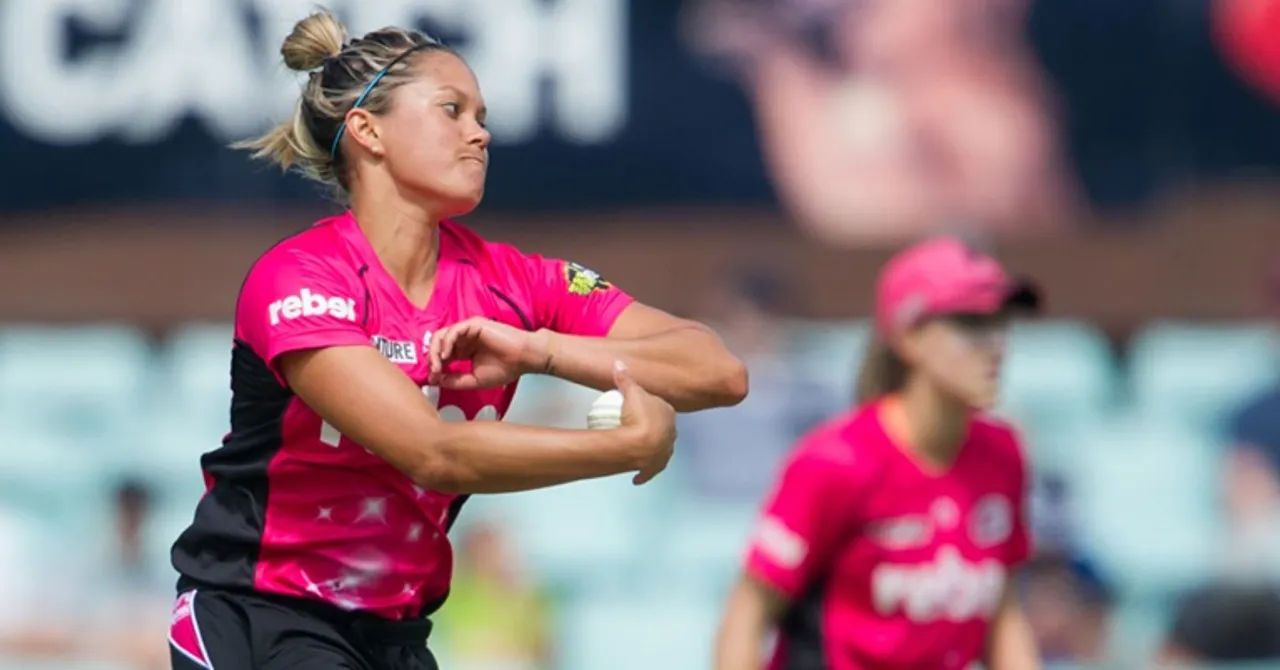 Sydney Sixers has announced the signing of allrounder Angela Reakes for the upcoming season of Women's Big Bash League. Reakes, who returned to the club ahead of WBBL06, has extended her tenure with the Sixers for one more year.

Reakes was a part of the club during the first three seasons of WBBL, and the seventh edition will be her fifth year with the Sixers.

Having played 60 matches for the club so far, Reakes was thrilled about re-signing with the Sixers. "I'm really looking forward to it. A few things didn't go our way last year. It's always exciting to start a new season."

The seasoned ACT Meteors skipper will be playing alongside international superstars Ellyse Perry, Alyssa Healy and Ashleigh Gardner at the Sixers. Reakes said that she would be trying to reduce the leadership load on them, helping the team in every possible way.

"They've obviously got a high load, particularly Ash and Pez, batting high and bowling a lot of overs. Just trying to help with fielding angles, hotspots for our boundary riders, and add another element of leadership to help take the load off those girls."

Ben Sawyer, Sixers Head Coach, said that Reakes' off-field role is crucial for the team, apart from her performances on-field.

"On the field, she is very athletic. She is a good finisher with the bat, runs well between the wickets and is a great fielder. But off the field, she is probably one of the people that brings the group together in all kinds of situations," he said.

Reakes felt that the professionalism of the set-up is the standout factor of the club, adding, "I think we are at an interesting stage where we have had two seasons that have not really gone our way."

The allrounder is confident that the club will turn things around in WBBL07 after a couple of quiet seasons. "We obviously really love winning, and we have missed (that feeling) the last couple of seasons."

"I think everyone is hungry to try and get their hands on a lot more wins and hopefully reach a Final this year," she concluded.