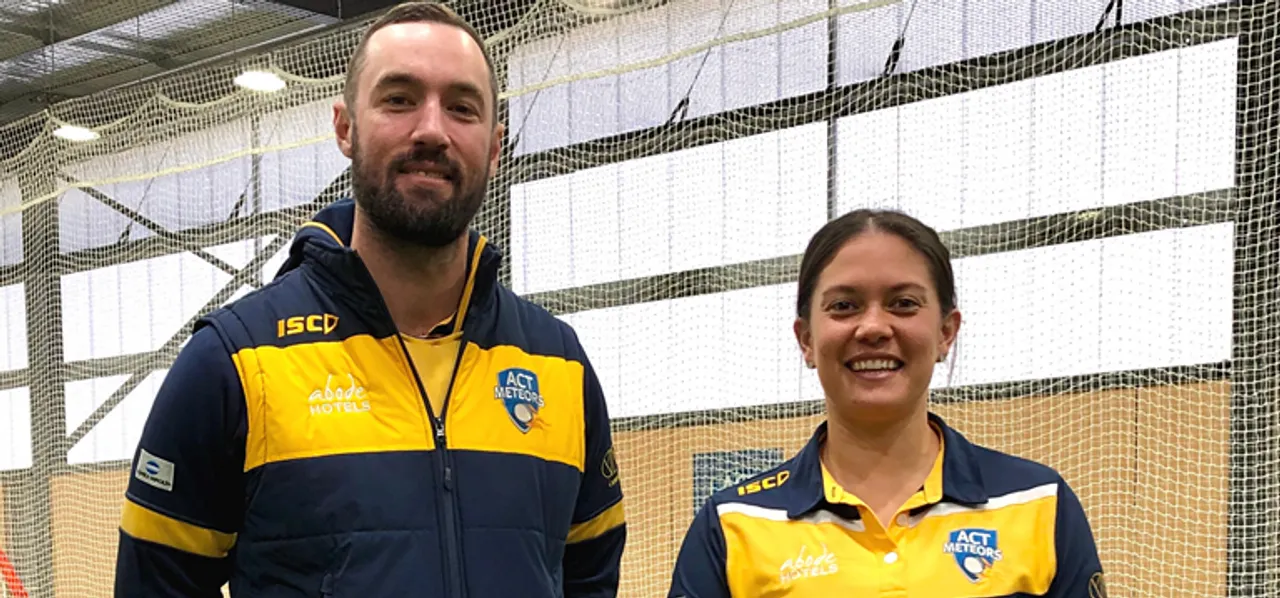 ACT Meteors announced a new head coach and captain on Wednesday (July 1) ahead of the 2020-21 Women's National Cricket League (WNCL) season.
Jono Dean, former ACT Comet and Adelaide Striker player, will take charge of the squad from the previous head coach David Drew.
"I am super excited about the opportunity to coach the ACT Meteors," Dean said. "My goal is to build a culturally strong and cohesive squad that will form a successful and sustainable high-performance unit."
He was in charge of the side when Meteors registered back to back win against Tasmania and Western Australia towards the end of the 2019-20 season with Drew stepping down from the post.
"Jono has a huge appetite for learning and is very growth-focused. He is passionate about the game and challenges our cricketers to constantly push themselves to improve," said Olivia Thornton, Cricket ACT High Performance Manager.
Dean has been working with the Meteors squad since they began their training last month. He has also been named the Assistant Coach of the Sydney Thunder in the WBBL. The 14-member squad Meteors announced on June 26 has three new faces in Olivia Porter, Rebecca Carter and Allison McGrath.
"We have an exciting group of cricketers with some new faces among the group," said Dean. "We have a good mix of youth and experience with plenty of room to get better every day. I can't wait to watch them play this year."
"It's a fantastic time to be a part of women's cricket and it's continued growth and development moving forward."
ALSO READ: Three new faces as ACT Meteors announce squad for 2020-21 season  
Allrounder Angela Reakes has been named as the new skipper of the side in place of Erin Osborne, and Erica Kershaw has been named as her deputy.
Reakes, a leg-spinning allrounder who started her WNCL career with New South Wales Breakers in the 2009-10 season, has played in 11 seasons since then, but missed out the last season with an Achilles tear.
"I am very excited and extremely honoured to be given this opportunity," said the 29-year-old. "Cricket ACT has provided us with a terrific program for many years now and I'm really looking forward to having the whole squad based in Canberra for the first time ever."
"I am also itching to get back out on the field this year after sitting on the side-lines through injury last season!"
Thornton also spoke highly of Reakes after the appointment.
"She is a natural leader and well placed to take the team to the next level," she said. "She lives and breathes the Meteors core values. Ange is known as the type of person who can connect with anyone – her teammates, high performance staff and the wider community included. Her working relationship with new coach Jono Dean is no exception; the two work together tremendously which is an important aspect for any captain/coach arrangement."
https://open.spotify.com/episode/7cSrEZYTaoVMAnwdfxVB19?si=m2fP2EnhRsSfWXBZZpeUXA