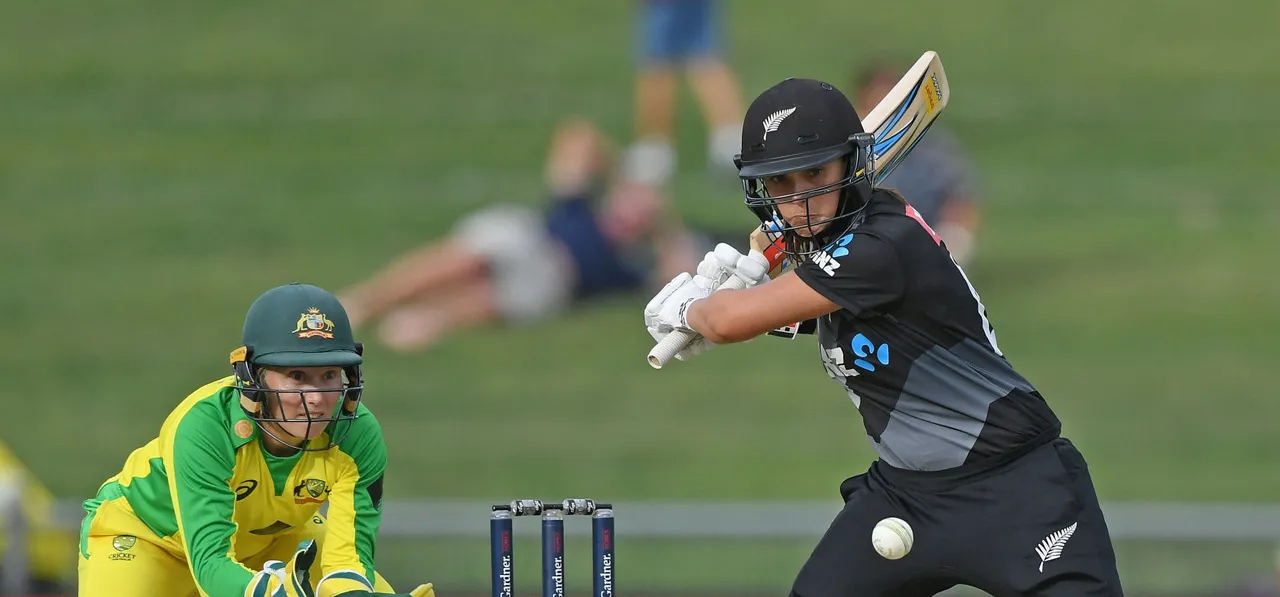 Amelia Kerr is only 20, but it feels like she has been around forever and is already part of New Zealand's senior leadership group. A child prodigy, she made her debut at the age of 16 and then went on to break the world record for the highest individual score in ODIs at the age of 17 when she scored unbeaten 232 against Ireland in 2018.

If you score 232 in an innings, one would assume that would be the best someone has been batting and the young player would go on to do great things with the bat. But predominantly known for her primary skill, and a difficult art at that, the leg-spinner has been leading New Zealand's spin attack with them not putting too much pressure on her batting.

In recent times, Amelia has been given more responsibilities with the bat and she batted at number three for her domestic side Wellington Blaze in both Super Smash and HBJ Shield during the 2020-21 season. She finished the season with third-most runs, 361 runs from 11 innings at an average of 51.57 and a strike rate of 134.70, in Super Smash behind Sophie Devine and Amy Satterthwaite.

In the series against England, she batted at five in the ODIs and scored an unbeaten 72 to help the hosts to their solitary win of the series. In the recently concluded T20I leg of the Australia series, Amelia again played the supporting act scoring 36, her career-best T20I score, batting at number four, to help New Zealand level the series before the decider was washed out leaving the Trans- Tasman neighbours with the score of 1-1.

ALSO READ: History beckons as New Zealand, Australia resume Rose Bowl rivalry

With the three-match ODI series for the Rose Bowl Trophy all set to start on Sunday  (April 4) at the Bay Oval in Mount Maunganui, the young allrounder thinks this is the best she has been batting in her career.

"Definitely; I have always loved my batting, but I think it's a maturity thing and (a) bit of strengthening as well. The older I got, the better I got," Amelia told Women's CricZone on Saturday (April 3).  "I had a lot more opportunities with it, I am enjoying my cricket and hopefully (I) get out there and put in a good performance for the team as well."

During that 72-run knock against England, the last ODI New Zealand played, Amelia shared an unbroken 172-run partnership with Amy Satterthwaite, who scored 119 not out, to take the side home with seven wickets to spare.

"I love batting with Amy; she and I go along well," Amelia said. "We are sort of cricket nuffies. We have lots of chat about the game leading into it, anytime I can chat to her. While batting with her in the middle I learn a lot and she's got a nice nature about her. I thoroughly enjoy batting with her."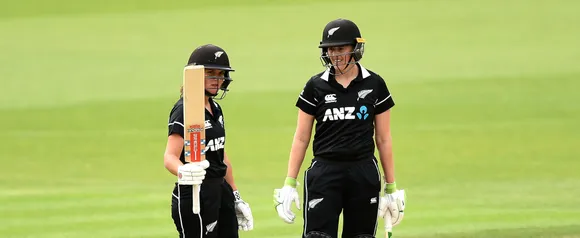 Amelia Kerr and Amy Satterthwaite during their partnership against England in the 3rd ODI © Getty Images
"Amy has always been a world-class cricketer, since coming back after having her child, she's got in a bit of a roll. She has worked hard on her game, she has expanded her game and playing more shots (now). But she has always been world-class. Because she got such a good cricket brain, she makes good decisions the majority of the time. We are very fortunate to have someone of her class to be in our side."
Amelia, who has taken 17 wickets from ten matches at an average of 24.23 against Australia, will be one of the leaders of the bowling attack with her leg-spin during the ODI series. But she doesn't want to put unnecessary pressure on herself and believes New Zealand have a well-balanced attack to counter their neighbours.
"I don't think it necessarily puts pressure on me. We have Leigh Kasperek in the squad, she is available now. Then we have got Maddy Green and Amy as well, who can bowl some off-spin as well. We saw how well Amy bowled in the second T20I. I think we have good balance in our side with that and especially with our seam attack as well," Amelia said.
New Zealand will be bolstered by
the return of their pace bowler
Lea Tahuhu, who
had injured her hamstring
in the England series.
"She (Lea Tahuhu) has been doing her rehab and tracking really nicely. She trained today and bowled well. It's good to see her back, she is really a big part of this White Ferns side," Amelia said.
"She is a real leader; credit goes to her as well for how well our young bowlers going through. She's been a real mentor for that group coming through, so it's good to have her back with the group and she has a real point of difference with the extra bit of pace she bowls there."
The pace bowling attack also consists of Amelia's older sister, 23-year-old Jess Kerr, who won the player of the series award for her performance in the T20I series. Jess took three wickets at an average of 18 and an economy rate of 5.49.
"I think Jess is a real talent and could go a long way in international cricket and that special game, the way she swings the ball with plenty of variations. It's exciting to see her do well and have some success," Amelia added.
Amelia wasn't born when New Zealand last won the Rose Bowl Trophy way back in 1999, but to stop Australia from expanding their world record 21-match winning streak and send the world's number one team go back from their shores without the trophy in their hand, New Zealand would need everything – their batting, their bowling, and the fielding – to come together and Amelia will have to play a huge role if they were to cause an upset.