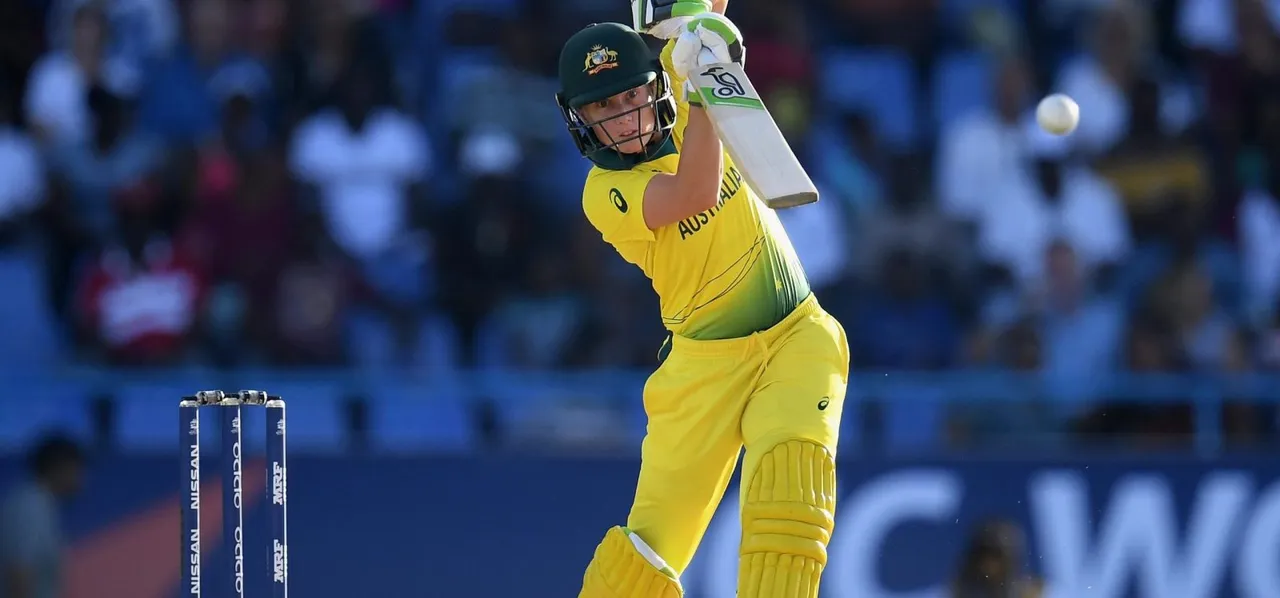 Sport is often about second chances, getting the right opportunity at the right time, and backing a talent even if the athlete is not able to convert it into results initially. And this applies even to the best of the athletes that come through. Things could go both ways though; either you get an extremely consistent performer at some point or a player, who did no justice to his/her talent. Australia opener Alyssa Healy was not sure which way she would go until 2017.
Everyone knows the story of India men's cricketer Rohit Sharma. Healy too has had a similar kind of career graph in one-day cricket. She made her debut in 2010 against New Zealand when the then captain and wicketkeeper Jodie Fields got injured. Over the next seven years, Healy featured in 52 of the 76 ODIs that Australia played. Her returns were not what they expected from the talent she is. She made 495 runs at a meagre 15.96 in 41 innings. In her defence, Alyssa Healy batted 15 times at No.7, 11 times at No.6, four times at No.8 and opened in eight innings. She never had a longer run in a fixed batting position.
Post the 2017 World Cup, Healy was made to open again, and right away, she knew that there is only one way she could go. Since then, in the 24 innings that she opened, Healy has amassed 1277 runs at 55.52. The better part is that she has been striking at 107.94. And on Wednesday (October 7)
against New Zealand in the third ODI
was no different.
ALSO READ: All hail Meg the Mighty!
Healy had not converted her starts in the series so far. In the absence of her captain Meg Lanning, she knew she had the golden opportunity. All she needed was just four deliveries to get herself going. Healy treated Holly Huddleston, who had come in for Jess Kerr, with back-to-back boundaries. It was not a typical happy-go-merry Healy innings though, where she goes berserk from ball one.
When Rosemary Mair and Huddleston had a bit of swing on offer early on, Healy made sure she did not succumb to it. Of the 44 balls she faced in the first 12 overs, 29 were dot balls. The stand-in captain Rachael Haynes was scoring at a better rate, and Healy had made 22 in 44 deliveries. However, anything with a bit of width on offer, she threw everything at it.
That was the hallmark of her innings. She waited for the poor deliveries and put them for boundaries away with ease. It was only in the 14th over, Healy showed signs of taking the attack to the opposition. She smashed a short and wide delivery of Sophie Devine over the covers and followed it up with a textbook on-drive down the ground for a boundary.
In the next few overs, she kept the scorecard ticking with Haynes and brought up her 11th half-century. As the partnership went past 100, Healy cut loose. She flicked Hayley Jensen for a magnificent six over the mid-wicket region. Healy hit her for another boundary through the same.
ALSO READ: Is Meg Lanning's Australia replicating the success of Ricky Ponting's men from 2000s?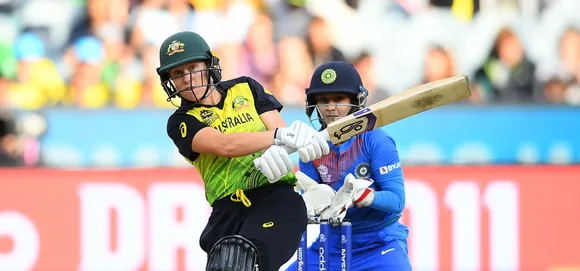 Alyssa Healy in action against India. © ICC
The star of the T20 World Cup final earlier in the year, Healy went after Amelia Kerr and Hannah Rowe. In fact, was dropped by Mair when she top-edged a sweep off Kerr's bowling. Nevertheless, that did not stop her from hitting boundaries at will. She hit Rowe for back-to-back boundaries in the very next over. Though one of them was an outside-edge through the vacant slip cordon, at this point, Healy did not mind how the runs were coming. She lofted Kerr over long-on for a boundary as she went past the 80-run mark.
From 48 off 60 balls, Healy had moved to 86 off 84. She went after Kerr again, only to be caught at long-off by Rowe. Healy had done her job making a run-a-ball 87 and Australia were 146/1 after 26 overs. While it is true that both Sharma and Healy had turned their ODI careers around after frustrating initial years, there is a stark difference in the way they play.
Sharma, more often than not, is the accumulator who bats the long innings. Whereas Healy has been the aggressor for Australia, and she has scored the most number of runs for them in the last three years. Her impact in Australia becoming the ODI juggernaut that they are, was as important, if not the most significant in the team.
Ahead of the ODI series, Healy had said that it is her role in the team to take the attack to the opposition. After her 17-ball 33 in the third T20I, she had
said
, "I'm happy that I played down the line of the ball, played straight as much as I could. Happy with that. Obviously, it puts me in good stead going into the one day format in particular."
Though she could not capitalise in the first two games, Healy would be pleased with the way she batted in the final game. This could be one of the many more innings that are to come. If she does have a 2022 World Cup as Rohit Sharma did last year, then Alyssa Healy has a better chance to hold that trophy in her hand again.
https://open.spotify.com/episode/2pOivnjSLiz8sKoj1L0IIH