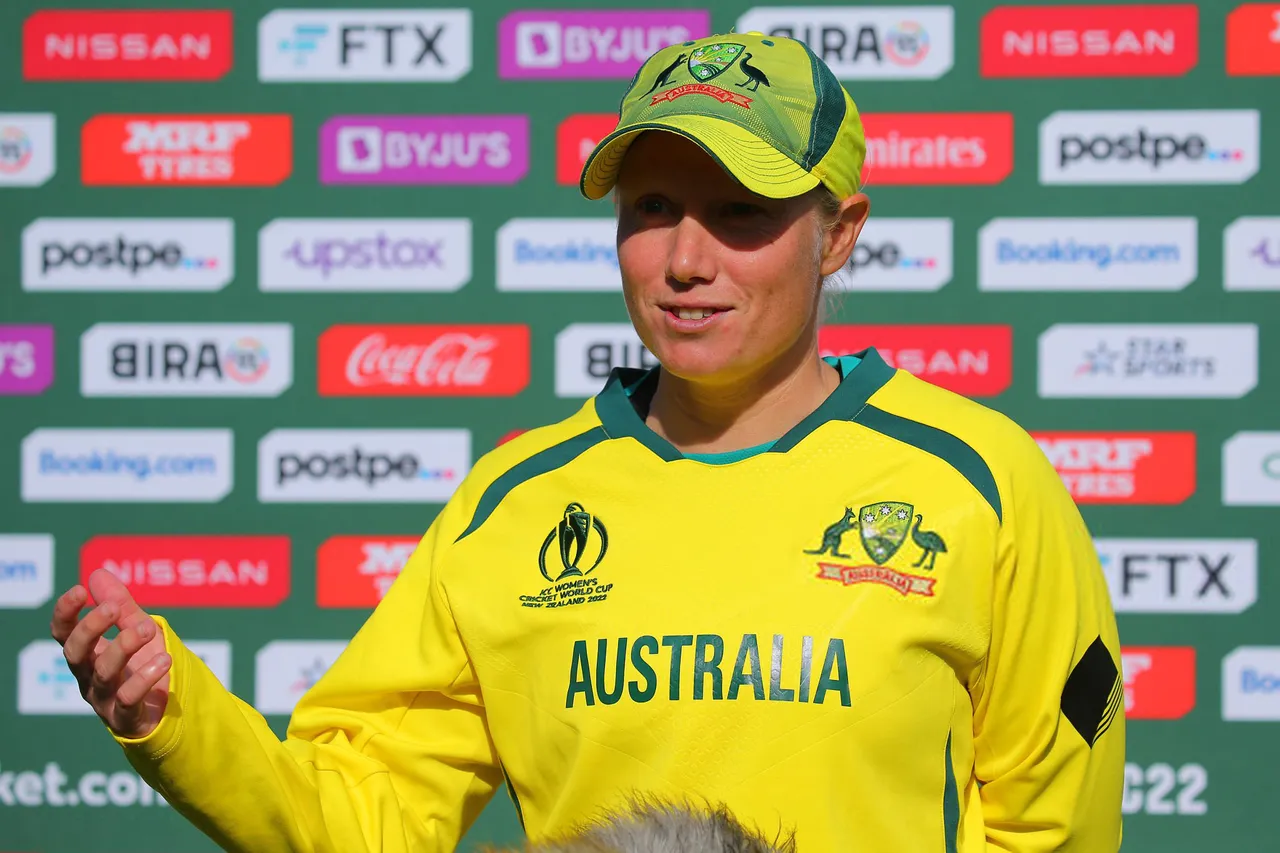 With the Women's IPL most likely to
kickstart
next year (2023), several players and cricket experts have been putting forward their opinions in regards to the highly anticipated event and Australia's star wicketkeeper-batter Alyssa Healy also shared her thoughts on the spectacle recently.
During her appearance on the BBC World Service program
Stumped
, Healy opened up on the prospect of Women's IPL and how it will help Indian cricket.
"From what I have read it seems to be on the cards for next year. It's naturally the next step. India, especially in terms of the women's game is such an untapped market. You look at the Indian side at the moment and I'd be terrified to see how good they are gonna be in ten years time if they get the opportunity to experience a lot of cricket in different places and that includes a domestic setup having other international players come in and play in the Women's IPL," said Healy.
ALSO READ: BCCI proposes six-team women's IPL from 2023
The Aussie wicketkeeper-batter feels that Women's IPL will make Indian cricket more formidable in the years to come and will help young Indian girls to get a taste of the highest standards. Healy added that just like Women's Big Bash League (WBBL) helped the domestic players develop their game alongside the international players from various sides in the world.
"It is only gonna strengthen the Indian game. Thankfully I'll be retired by then and they can come in and win everything they want. I think it's really a very exciting thing. It's not about the money, it's never anything to do with that. It's simply the opportunity for young girls to get a taste of technically international cricket," Healy added.
"Like you come to the WBBL and you are playing against some of the best international players in the world and what's that done for our domestic players is amazing and I see the same opportunity in the women's IPL situation. These young Indian superstars will get the opportunity to play alongside some of the best players in the world and learn from them, learn how to win, learn how to play the game and it's only gonna do wonders for Indian cricket."