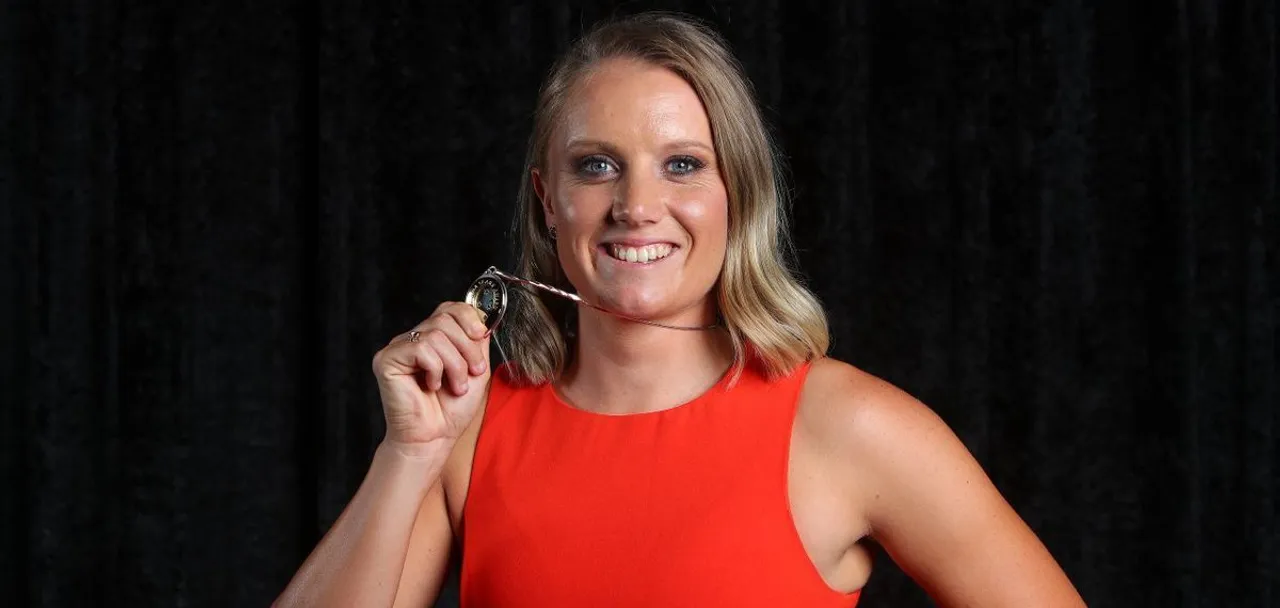 After the Board of Control of Cricket in India (BCCI) announced dates for a
four-team Women's T20 Challenge
, Alyssa Healy hit out because of the dates which are clashing with the Women's Big Bash League (WBBL).
Cricket Australia had
announced last month
that the WBBL06 will start on October 17 and run till December 3. The Women's T20 Challenge is likely to be held in the first ten days of November, which is when the Indian Premier League is slated to be in its last stages. This has meant that players will have to choose between playing the WBBL or the Women's T20 Challenge.
Healy, the Australian wicketkeeper-batter, did not take well to this news and questioned about the marquee players having to choose between the two competitions.



So during the WBBL.... cool https://t.co/w5aNhN9FTw


— Alyssa Healy (@ahealy77) August 2, 2020
"So the Indian players who've already signed WBBL contracts will do what? And all the international marquee players that will be in Australia for WBBL? Good luck with it," she tweeted.
Rachel Priest, Chloe Tryon
, and
Lizelle Lee
are some of the overseas players who have already signed up with various WBBL sides for the upcoming season.
"Alyssa, I asked this and unfortunately while it's not ideal there are no alternate dates. I think best would be for the two boards to come to some sort of an understanding of sorts keeping in mind quarantine requirements. But for the women's game and the Indian game this is important," tweeted Boria Majumdar, an Indian sports journalist, who broke the news.
Healy, however, pointed out how the WBBL schedule was locked much before the BCCI's announcement.
"Our tournament is set and prepared. There won't be any understanding. Fairly sure players will abide by their contractual agreements in Australia. Especially considering it'll be leading into finals," she wrote.
ALSO READ: Shikha Pandey optimistic about the possibility of a full-fledged Women's IPL
Moreover, the BCCI also announced that India could play a bilateral series against South Africa in October and against West Indies after the IPL. This would mean that the Proteas players, who have already signed up with the WBBL sides, may have to join in later.
"If the BCCI does this and if the India-South Africa bilateral series in October happens then there is no way any Indian or South African players will miss the series. National team duty is first and they won't get NOC's for anything else," wrote Majumdar.



In an ideal scenario we need both tournaments. But the fact is there is no other window at these times. @IPL will not have the Aus and English marquee players for the first week bec they have a bilateral. SL also have their own. That's how it is. 2/2


— Boria Majumdar (@BoriaMajumdar) August 2, 2020
Healy said that the WBBL would be poorer without its overseas players. But Majumdar reasoned further, citing how some of the men's cricketers from Australia and England would be joining the IPL later because of international commitments.
"There is no other window. This year if there was another I am sure no one would have preferred a clash. And sorry I disagree. IPL absolutely needs the marquee players. They add a lot to the tournament as everyone in the fraternity will agree," tweeted Majumdar, after Healy said the IPL could do without some of the marquee players.



This is excellent news . Our ODI World Cup campaign to finally kick start . A big thank you to @SGanguly99 @BCCI @JayShah and thank you @BoriaMajumdar for your support to women's cricket . https://t.co/JpJSMGapzV


— Mithali Raj (@M_Raj03) August 2, 2020
Mithali Raj and Jhulan Goswami also voiced their support to the BCCI.
"I think as an Indian player and looking at the Indian women's game the BCCI doing this is hugely welcome. We need this for every woman who plays the game in India. These are tough times. And unless our board supports us the game will suffer," tweeted Goswami, while Raj wrote, "The BCCI is gradually building towards having a full-fledged women's IPL in a few years with the franchise module. This is an IPL challenger of sorts (4 teams). At this juncture it's important the building process is not halted thus it's a good move to have it alongside the men's."
Jess Jonassen, Suzie Bates, Rachael Haynes, and Frances Mackay chipped in with their opinions.



I have no words for this..


— Jessica Jonassen (@JJonassen21) August 2, 2020
"What a huge shame for both the WBBL and WIPL competitions there is a clash," wrote Bates, while Haynes also felt "it's a shame".
"While the game continues to grow, premier domestic competitions do not need to compete against each other. They can be used to showcase the game and support its development around the world."



Doesn't make a heap of sense to me. But hey what would I know? Surely there isn't so much cricket in the women's calendar that a 10 day window with no clashes couldn't be found?


— Frances Mackay (@FrankieMac71) August 2, 2020
Former England captain Charlotte Edwards called for a separate window for the Women's IPL, WBBL as well as the Hundred.
"Needs to be a window for Women's IPL, WBBL and The Hundred. All play a massive part in raising the standards and growing the game," she wrote.