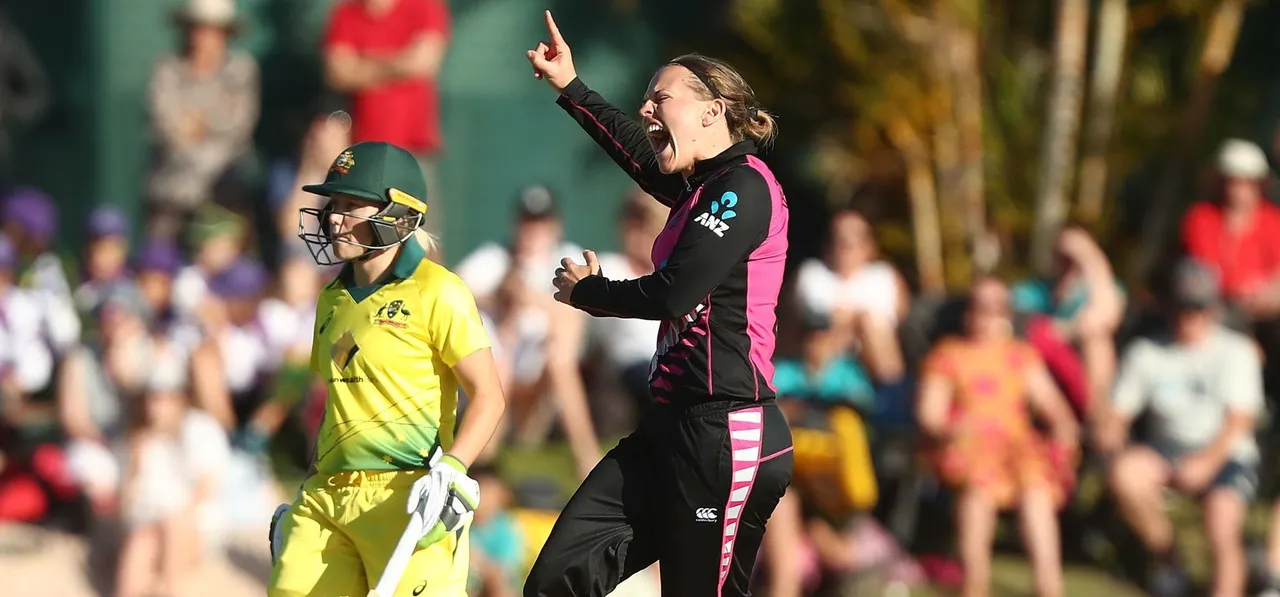 Cricket Australia, on Saturday (August 29), confirmed that the Allan Border Field in Brisbane will play host to all six matches - three T20Is and three ODIs - between Australia and New Zealand beginning in September. The series will be the first time either team takes the field since the T20 World Cup earlier this year.
The matches were to be originally held across four cities, with Sydney meant to host the three-match T20I series before the ODIs were played in Townsville, Cairns and Gold Coast. However, the worsening pandemic situation has forced CA to restrict themselves to one venue.
"There is so much to look forward to this summer and everyone across Australian cricket has been working tirelessly to deliver a full and compelling summer of cricket," said Nick Hockley, CA's interim chief executive officer. "Fans in Queensland continually show how passionate they are about the women's game with numerous sell-out crowds at Allan Border Field in recent years, including during the 2017 Women's Ashes and last season's Women's Big Bash League final."
ALSO READ: This series is a chance to see where we're at, says Bob Carter of New Zealand's tour to Australia
"We would like to thank the Queensland Government for their support, which has allowed for the tour to progress in a bio-secure way. We can't wait to get the season started and what better way to celebrate the return of our world champions."
"We're as confident as ever that we will be able to deliver a schedule of matches that excites and entertains fans across the country and around the world."
Australia and New Zealand have both announced extended squads for the six-match limited overs series. Both teams - players and staff - will be expected to undergo a 14-day quarantine period in Brisbane before the series begins.
During the series, teams will have "controlled access" to the outdoor training nets at the Allan Border Field.
The members of Australia's squad who live in New South Wales or Victoria will arrive in Brisbane on September 6. The rest of the squad will join them after the completion of the quarantine period on September 20.
ALSO READ: Maitlan Brown earns maiden call-up for AUS-NZ series; Ellyse Perry subject to fitness
Meanwhile, New Zealand are expected to depart for Brisbane on September 9, "subject to Australian Border Force travel authorisation and the appropriate New Zealand Government departure-approval," a press release from CA stated.
Players from opposing countries will not be allowed to interact during the period of quarantine.
Terry Svenson, Queensland Cricket CEO, expressed his delight at being able to host the first international series of the Australian summer.
"Queensland Cricket is very grateful to the State Government for the support shown for this tour, and their positive approach to hosting matches in Queensland this summer. We're looking forward to providing the opportunity for fans to experience some top quality cricket and enjoy the best that Australia's world champion women's team can deliver," he said.
Fixtures:
T20I Series
First T20I:
September 26
Second T20I:
September 27
Third T20I:
September 30
ODI Series
First ODI:
October 3
Second ODI:
October 5
Third ODI:
October 7