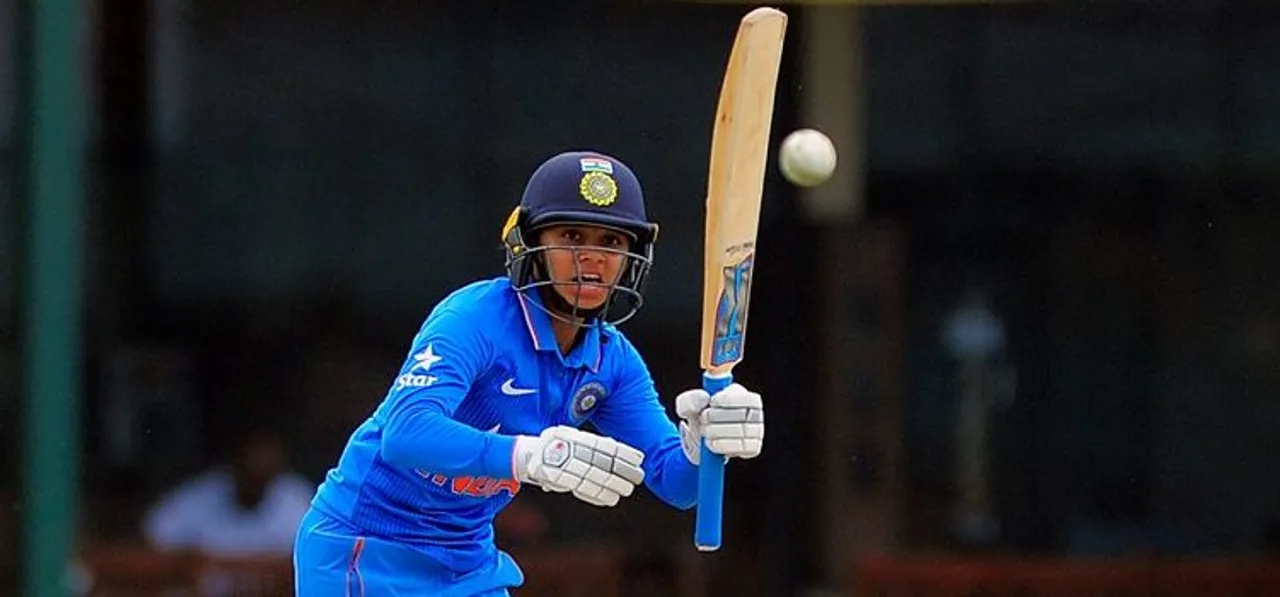 Captain Devika Vaidya's all-round performance, Priya Punia's unbeaten 31 and Reemalaxmi Ekka's 2/12 helped India Blue to win over India Green by 31 runs (VJD method) and grab 4 points in the second match of BCCI U-23 T20 Challenger Trophy at Mysore on October 5.
Having elected to bat first, India Green lost their captain S. Meghana for 4 in the 3rd over. The other opener, Nikita Chauhan and Disha Kasat tried to build a partnership and both added 24 runs before the former became the victim of Anjali Singh's direct throw. Soon Tejal Hasabnis joined her in the dugout.
Kasat tried to steady the ship along with Prathyoosha Kumar before becoming the second victim of Ekka. She scored 29 off 45 with 3 fours. Reemalaxmi Ekka bagged 2 wickets; while Vaidya and Chaudhari scalped 1 each for India Blue and restricted India Green within a below-par score of 89 at the end of the 20 overs.
Chasing 90, India Blue openers Devika Vaidya and Priya Punia started off really well. Vaidya's 28* off 34 (2×4, 1×6) and Punia's quickfire 31* off 27 (3×4, 2×6) helped to put up 64 runs within 10 overs. Later on, rain hampered the match which meant no further play would be possible in Mysore and India Blue won the match convincingly by VJD method.
India Blue have now won two back-to-back matches and reached the final as the table topper; whereas India Green will face India Red on October 6. The winner of tomorrow's match will face India Blue in the finals on October 8.