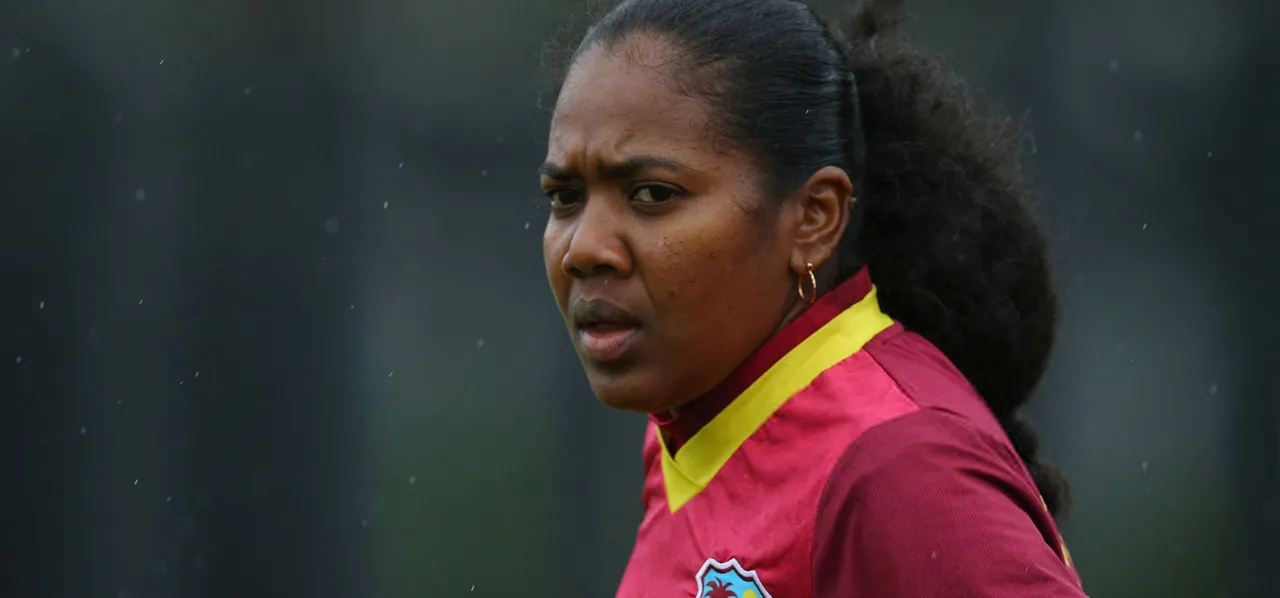 Veteran West Indies leg spinner Afy Fletcher has been ruled out of the semi-final after testing positive for Covid-19. The ICC's event technical committee has approved young all-rounder Mandy Mangru as a replacement for Fletcher.

Mangru, who debuted for West Indies in their last series before the World Cup in South Africa, is a temporary replacement for Fletcher, who is undergoing a period of isolation.

A COVID replacement can be temporary, in that once the player has recovered, she would be eligible to return to the squad in position of the travelling reserve that replaced her.

The replacement of a player requires the approval of the Event Technical Committee before the replacement player can be officially added to the squad.

The Event Technical Committee of the ICC Women's Cricket World Cup 2022 comprises Chris Tetley, ICC Head of Events (Chair), Adrian Griffith, ICC Senior Manager Umpires and Referees (ICC Representative), Andrea Nelson, LOC CEO (Host Representative), Catherine Campbell (Host Representative), Sana Mir (Independent), Nasser Hussain (Independent).

Fletcher is one of the eight mothers in action at the ongoing World Cup and returned to the West Indies squad after taking a maternity break last year. Her wicket celebrations, which are dedicated to her seven-month old baby boy, have been a rage at this World Cup.

Flatcher has been among the wickets, picking four in three matches in the league phase, and her unavailability might see veteran spinner Anisa Mohammed make a return to the playing XI in the semi-final.

Mangru was one of three traveling reserves in the West Indies squad and is an off-spinning all rounder who represents Guyana in domestic cricket. She scored 15 runs in her solitary ODI and also bowled three overs for 15 runs in that game.

West Indies face Australia in the first semi-final at the Basin Reserve in Wellington on Wednesday.