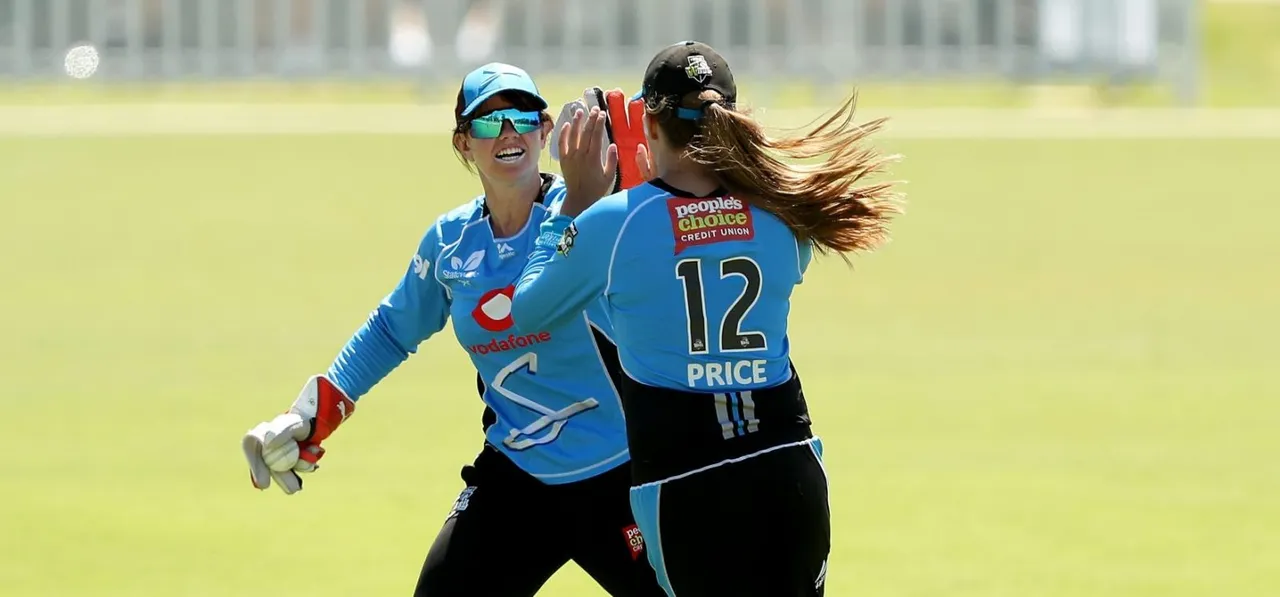 Adelaide Strikers have announced the retention of South Australian cricketers Alex Price, Tegan McPharlin, Ellie Falconer and Annie O'Neil for the upcoming season of Women's Big Bash League.
"It's great that we've been able to again secure Alex, Tegan, Ellie and Annie who are also part of SA's Scorpions squad and have each had a solid pre-season to date," said Luke Williams, the head coach of Adelaide Strikers, who was delighted to have the core of South Australia's cricketers.
McPharlin, who has largely batted in the lower order, has been a vital cog behind the stumps for the Strikers. She has effected 46 dismissals in 62 matches and has been a mainstay for them.
ALSO READ: WBBL06: Everything you need to know about the squads so far
Price would be continuing to do what she does best in this season - adding value to the team with her off-spin while entertaining the fans on the microphone. She has taken 18 wickets so far in WBBL giving away just 7.21 runs per over.
While O'Neil has played in three matches for the Strikers, she is yet to make her mark with the bat in the tournament. In 2017, she made a record-breaking 242 runs for Sturt Cricket Club, which got the attention of the Strikers.
Falconer, on the other hand, is yet to make her WBBL debut. Last year, she was the leading wicket-taker in the First Grade competition where she took 17 wickets for West Torrens.
Squad so far
: Suzie Bates, Megan Schutt, Tahlia McGrath, Laura Wolvaardt, Darcie Brown, Amanda-Jade Wellington, Sarah Coyte, Alex Price, Tegan McPharlin, Ellie Falconer, Annie O'Neil