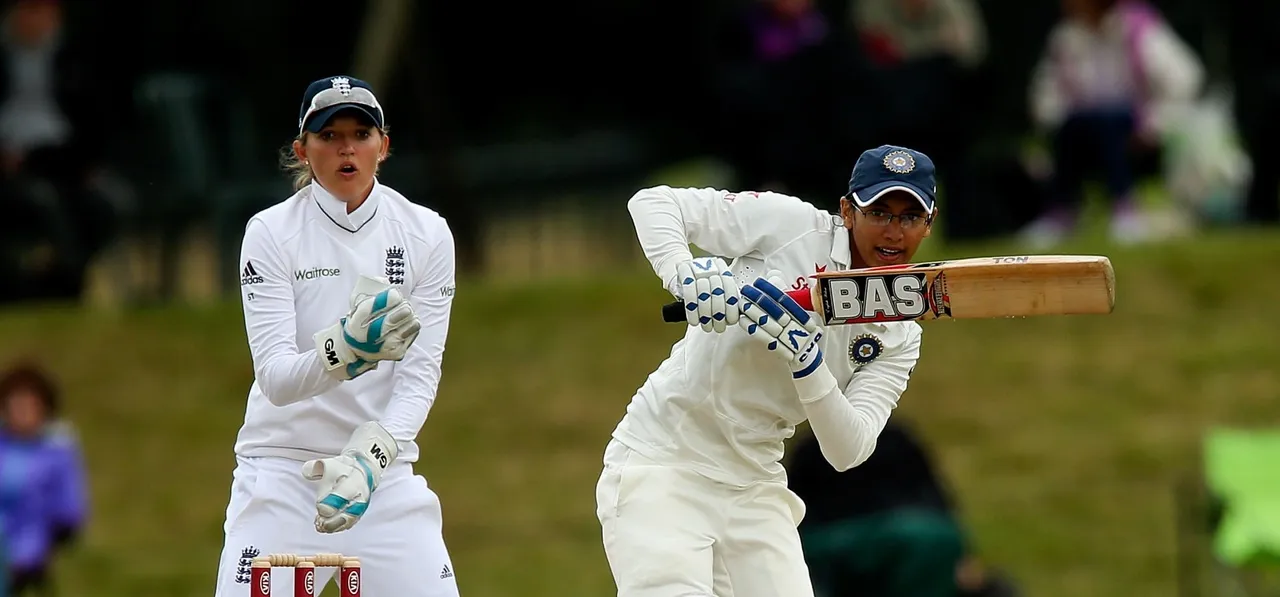 This article was originally published in the first issue of the Women's CricZone magazine.
In August 2014, India played their first Test match in eight years. Derided in the media before they took to the field, their hopes against the newly-professional England team were widely thought to be zero: a true David v Goliath encounter.
I covered that match, and what I saw was truly astounding. Over the four days of play (the standard number for women's Tests), the Indian team made a mockery of all pre-match expectations, routing England for 92 in their first innings, and eventually winning by six wickets.
The star of the show? An 18-year-old bespectacled Smriti Mandhana, on her very first tour of England. Afterwards, I spoke to the dazed teenager as she reflected on the events of the past few days, including hitting a half-century in India's second innings as they chased down their target of 181. She described the Test win for her side as "a dream come true". "The win is important - it is more than everything else," she said.
Three months later, in November 2014, India played another Test, facing up to South Africa in Mysore. This time around, MD Thirushkamini and Punam Raut starred with a record-breaking 275-run second-wicket partnership. India
thrashed their opponents
by an innings: suddenly, they are the all-reigning queens of the multi-day format.
They have not played another Test since.
***
During that August 2014 England v India Test, Chair of the ICC Women's Committee Clare Connor gave an interview in which she described women's Test cricket as "hanging by a thread". It was an apt summation. India are not alone in being strangers to the Test format: New Zealand and West Indies have not played a single Test since 2004. Indeed, in the last decade, only eight women's Tests have been played. Regular women's Test cricket currently survives only between England and Australia as part of the multi-format Women's Ashes, whereby a single Test is given a points weighting and used alongside three ODIs and three T20Is to decide the overall series winner.
ALSO READ: 'If you score runs, people will respect you'
Why? Of course it is partly at the discretion of the individual cricket boards. However, the ICC have made it clear that they do not see women's Test cricket as a priority: their focus has been on growing the women's game through the T20 format, and they argue that this makes more sense from a commercial perspective. During the last women's Test to be played, at Sydney in November 2017, a member of the ICC Women's Committee Belinda Clark reiterated that the policy going forward is to continue to focus on the shorter formats of the game, with no intention to increase the amount of Test cricket played.
"If we're thinking about growth of the international game, the answer to that question is T20," she said. "The one-day game also has a place – the World Cup in England shows that. But I'm not sure that women's Test cricket holds a place in people's hearts."
It was a deeply disappointing statement from someone whose own career centred around the Test match format. Clark represented Australia between 1991 and 2005, playing in 15 Tests; she is second on the list of most Test runs scored by an Australian female. Yet she is now part of two governing bodies, Cricket Australia and the ICC, who have overseen a rapid decline in women's Tests— ensuring no young player today will ever have a chance of getting close to her record.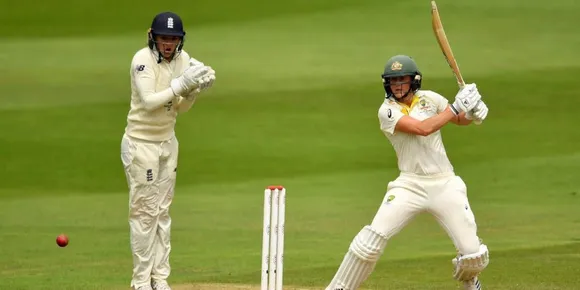 The only regular Test cricket takes place between England and Australia in the one-off Ashes Test. ©Getty Images
It is no coincidence that Clark retired in 2005— the same year that the ICC took over the running of international women's cricket. Prior to that, multi-Test series' were the norm in the women's game. Until the ICC takeover, the International Women's Cricket Council (IWCC)— a body staffed by female administrators, generally ex-players— had responsibility for the Future Tours Program; and they were fully supportive of women's Test match cricket. An IWCC survey conducted in 2000, five years before the merger, showed that "all countries indicated support for a combination of Test and one-day cricket"; the Women's Cricket Association of India felt that "without Tests, women's cricket would be seen as having no Test players and the game would suffer". But the Women's Cricket Association of India no longer has a voice: it is the BCCI, and the ICC, who call the shots these days.
ALSO READ: India is ready for a Women's IPL
In fact Clark's statement that Test cricket does not hold a place in people's hearts just does not stack up. Had she paused for a minute to speak to the Australian side, she might have realised that. Current Australian captain Meg Lanning, in a recent interview, was unequivocal about the issue: "We'd love to play more Test matches." She went on to advocate the future involvement of the Indian team in women's Test cricket. "I think India would be great at playing Test matches. I think they'd probably be the big fish to get involved because they've got such a big influence in cricket. If that was the case, I think that would definitely help that side of the game grow."
"Putting on that baggy green is a very special moment for all our group, and we always look forward to that opportunity," she concluded.
Lanning is in no way alone. The treasured memory of receiving their first Test cap is a common memory among female players (just as it is amongst their male counterparts). "As a kid, it's the first thing that you want to do," England's Kate Cross, who received hers in Perth in January 2014, told me in an interview. The more you talk to players, the more intensely sad it is to think about the possibility of that experience being taken away.
For female players, Tests are career-defining moments: there is nothing else like them. Mithali Raj, who has led her team to two World Cup finals, says that beating England in the 2014 Test at Wormsley was the highlight of her career to date. Why? Because it came in a Test match. Smriti's comment in the wake of that Indian Test win against England being "more than everything else" speaks volumes about the way players view the format. I have interviewed countless female players over the years, and they are 100% unified in their desire to play more Tests.
None of this is really surprising. Most male cricketers would also see representing their country in Test cricket as the pinnacle of their career. It is called "Test" cricket for a reason. And yet the ICC appear to think that women should be denied that privilege. Strange, isn't it? 
You can read the full article here.