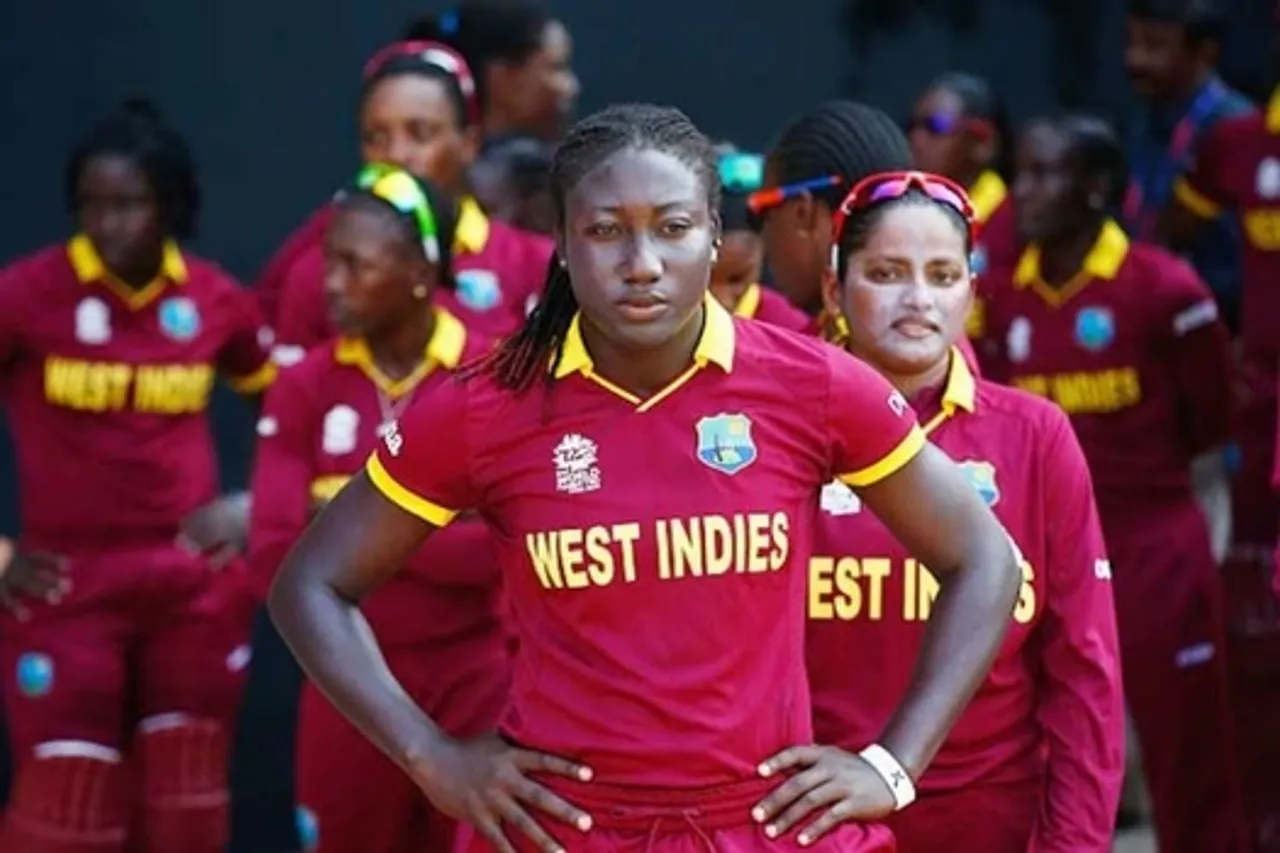 30 West Indies players will take part in high-performance camp starting in Antigua on May 2, Cricket West Indies announced on Thursday (April 29). Head coach Courtney Walsh will supervise the month-long camp.
"The purpose of this camp is to work on consistency and game awareness. The last camp was more observational, and we got a pretty good idea where the ladies are at," Walsh said. "There are 30 players coming in and a few of them are coming in nursing injuries, so the coaching staff and medical team are ready to work with all of them."
All the senior players including skipper Stafanie Taylor, Deandra Dottin, Hayley Matthews, Anisa Mohammed will be part of the camp along with eight uncapped players. The uncapped players are Zaida James, Jannillea Glasgow, Rashada Williams, Caneisha Isaac, Shanika Bruce, Mandy Mangru and Rachel Vincent.
"We are going to use this camp to see as much of the players as possible. I am most excited to see the younger ones coming into the camp, because we're trying to build the pool of players available. So, I think it'll be a great opportunity for these youngsters and the other new players to grasp the chance before them," Walsh added.
Ann Browne-John, lead selector, was pleased with the make up of the training squad and said that it's important for West Indies to have these training camp ahead of the international cricket coming up in the season.
ALSO READ: I would like to see us smiling again: Courtney Walsh underlines plans as head coach of West Indies
"It is very important to have the West Indies players back in a training camp as the coaches can continue to help them hone their skills as we prepare for our next series. Most of the top international teams have now restarted playing and it is critical for the WI team to prepare as we anticipate more international cricket coming up this summer," she said.
"Due to the pandemic, a regional tournament has not been held yet, so the players haven't had the opportunity to impress the selectors in competitive matches. Heavy emphasis has been placed on batters including first timers Rachel Vincent, an opening batter from Trinidad and Tobago, and Mandy Mangru, a young player from Guyana who has been impressive in the Under-19 tournament. The camp also includes two young teenage medium pacers Zaida James and Jannillea Glasgow."
The training camp will be conducted under all the COVID-19 medical protocols that are in place in Antigua & Barbuda by the ministry of health. All the players and support staff will be in the bio-secure bubble for the duration of the training camp. All of them were tested negative for COVID-19 before arriving in Antigua.
ALSO READ: Top six ranked teams join England in Commonwealth Games 2022; final team to be determined by a Qualifier
Training Squad:
Aaliyah Alleyne
,
Reniece Boyce
,
Shanika Bruce
,
Shemaine Campbelle
,
Shamilia Connell
,
Britney Cooper
,
Deandra Dottin
,
Cherry Ann Fraser
,
Shabika Gajnabi
,
Jannillea Glasgow
,
Sheneta Grimmond
,
Shawnisha Hector, Chinelle Henry, Caneisha Isaac, Zaida James, Japhina Joseph, Qiana Joseph, Kycia Knight, Kyshona Knight, Mandy Mangru, Hayley Matthews, Anisa Mohammed, Chedean Nation, Karishma Ramharack, Kaysia Schultz, Shakera Selman, Steffi Soogrim, Stafanie Taylor, Rachel Vincent, Rashada Williams